Mini Golf Course Construction in Virginia, Maryland & DC
Highly Durable Artificial Turf For Mini Golf Courses
When it comes to durability of artificial turf for mini golf courses, rest assured SYNLawn turf is designed to be robust and highly resistant to wear and tear. Artificial golf turf manufactured and installed by SYNLawn will look the part at any professional mini golf course.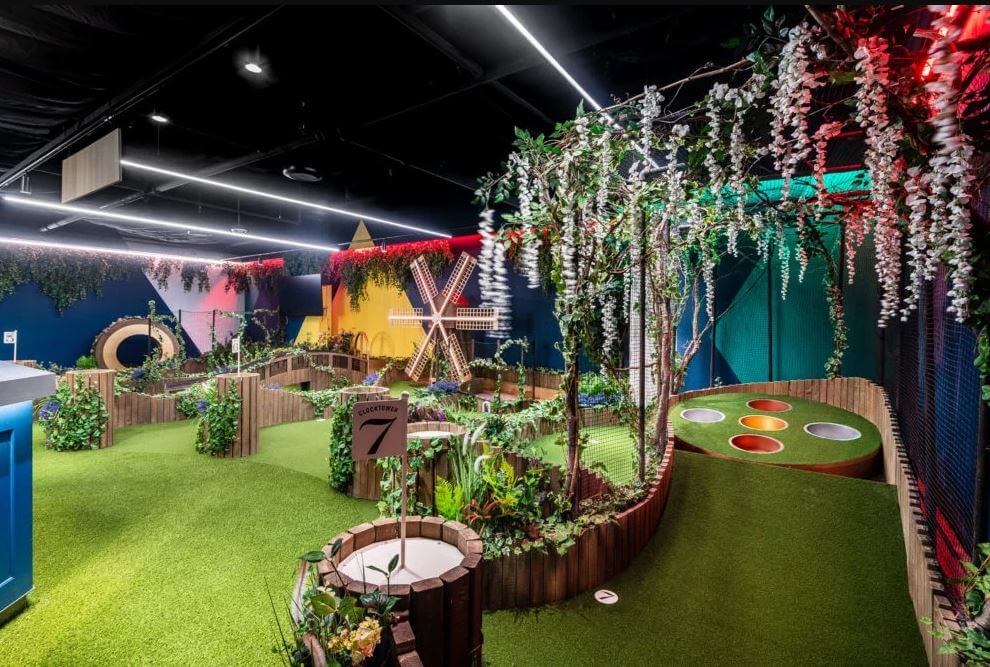 At SYNLawn Chesapeake Bay, we know how important it is for artificial mini-golf course turf to be robust and resistant to damage. Our putting green grass is subjected to harsh weather, and it can also frequently experience heavy foot traffic. This is why we ensure our mini golf course turf is durable and long-lasting. It prevents any wear and tear on our mini golf grass, alleviating any fears of degrading its appearance as it always looks amazing. We also preserve its functionality too—there is no worry of our mini golf turf experiencing less than spectacular performance and play.
Our artificial grass guards against degradation in even the smallest ways; we found that having reliable performance is directly related to the exceptional quality of our synthetic mini golf grass. For example, the most delicate details and littlest nuances have our golf grass performing like what the pros use, preventing inconsistent play and ball wobble. Ensuring that our mini golf turf is stout and strong is a top priority of ours.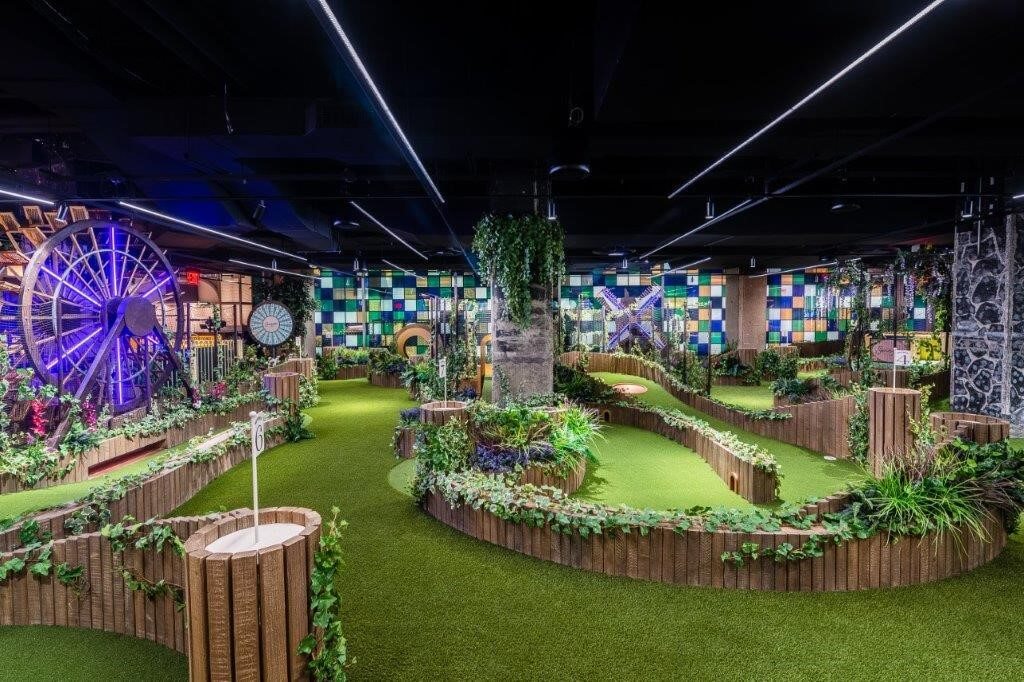 Mini Golf Grass That Is Aesthetically Pleasing All Year Round
Perhaps the most noticeable aspect of our mini golf grass is its ability to maintain its beauty all year round. Since it is built to be strong and sturdy, it is able to maintain its aesthetic green look for many years to come. The lush, green look of the synthetic mini golf grass is meant to resemble regular golf grass that is cared for extremely well, such as what the pros use.
Here at SYNLawn Chesapeake Bay, we realize that the overall appearance of a mini golf course can have a tremendous influence on its ability to attract and retain customers. Mini golf course businesses depend on a high volume of people, so creating a positive first impression in terms of appearance is crucial. Having mini golf turf that always looks its best, no matter what weather it is subjected to or how many people use it is a critical factor in whether a mini golf course succeeds or fails. And we are dedicated to helping you to succeed.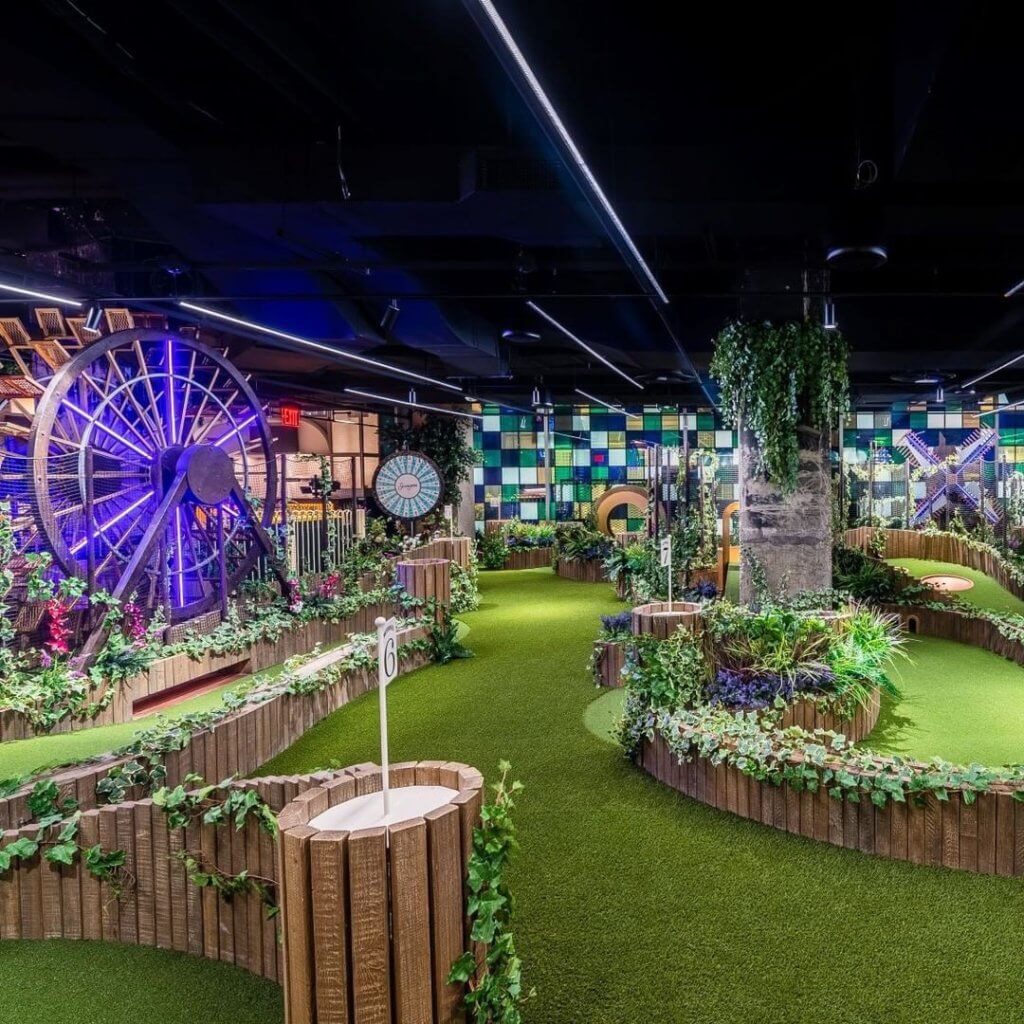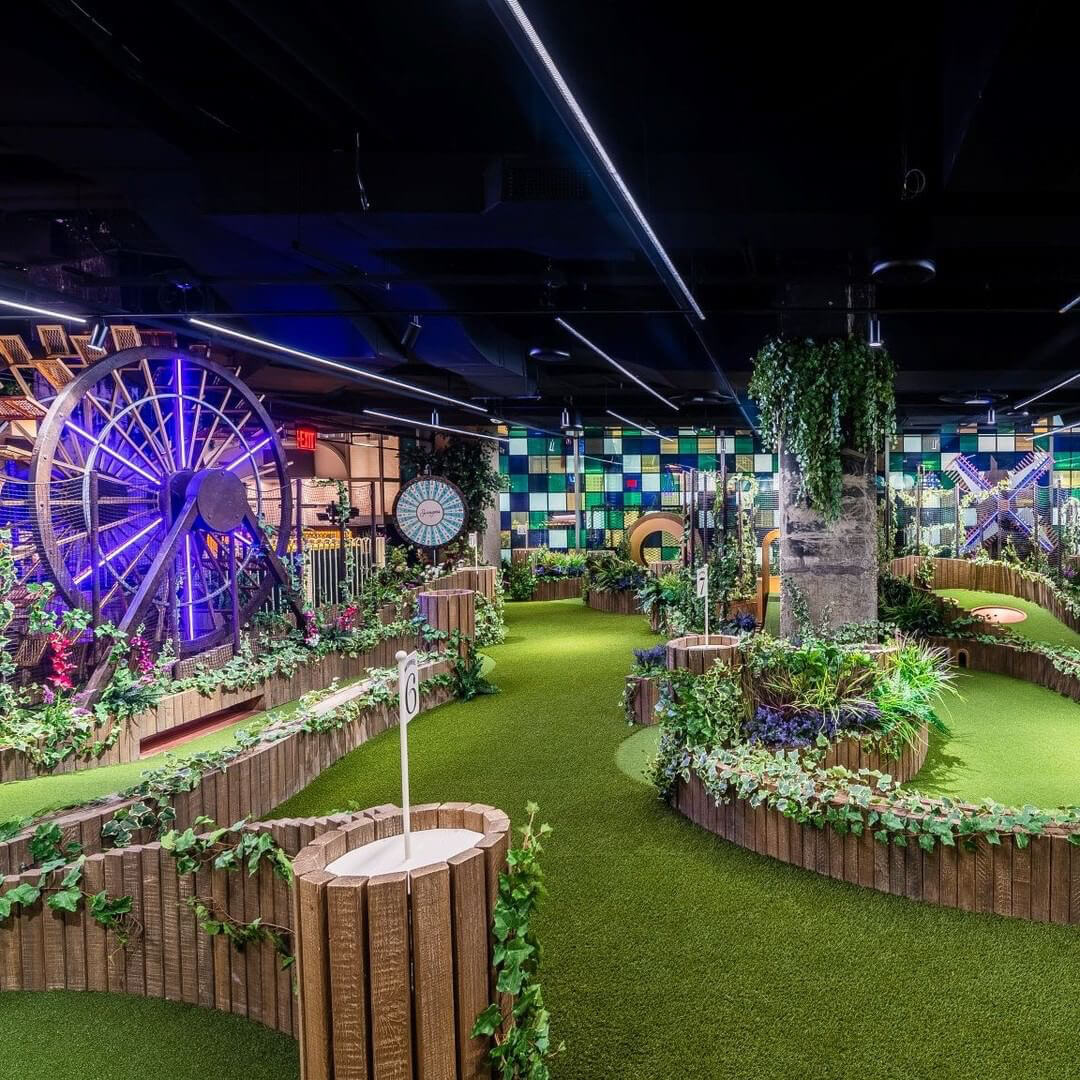 Miniature Golf Turf That Is Low Maintenance
A major benefit of our synthetic miniature golf turf is how low maintenance it is. You never have to deal with tedious, expensive, and time-consuming tasks such as trimming, watering, seeding, irrigation, or chemical treatments. It is also easy to clean. Once the miniature golf grass is installed, it is pretty much a breeze to look after it.
Having worked with many golf businesses, we at SYNLawn Chesapeake Bay recognize the importance of creating a turf that is as low maintenance as possible in order for business owners to save time and money. If you own a mini golf course, you know that you'd rather be focusing your energy on other things besides constantly fretting about turf maintenance. With our low-maintenance turf, this stress factor is removed from your business.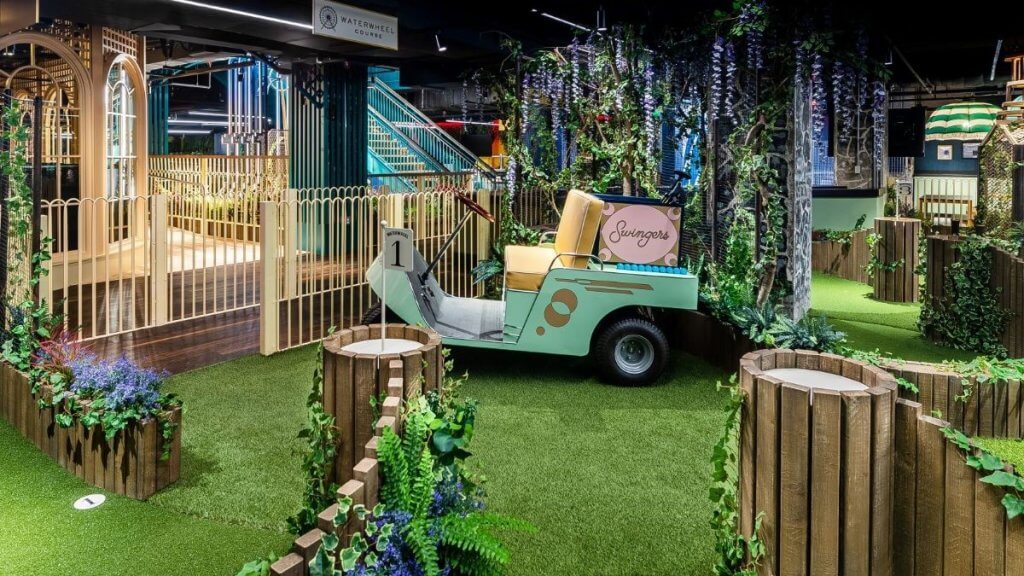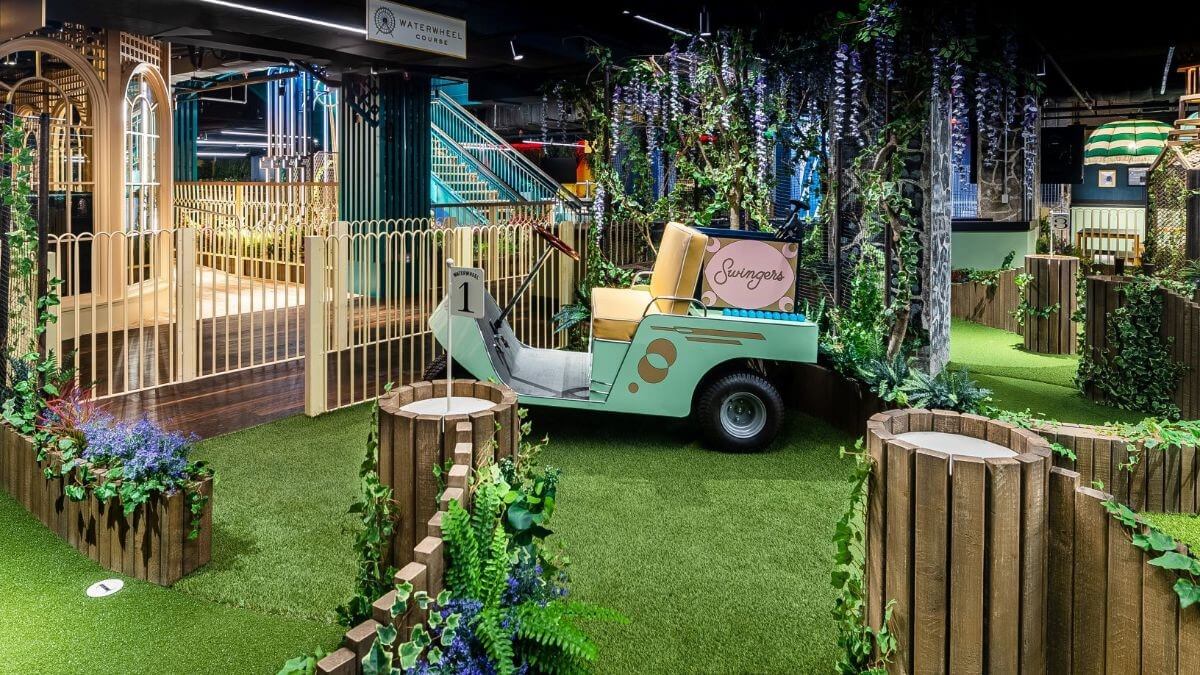 Speak With A Design Professional For A Free Consultation
Here at SYNLawn Chesapeake Bay, we've been in the artificial turf industry for decades—so no project is too big or too complex for us to handle. Our miniature golf greens are highly customizable and easily adapted to suit any type of configuration you need while maintaining premium playability and performance. This allows you to customize your installation with a variety of challenges, obstacles, and grass lengths, to make the game even more interesting for all skill levels. Further, we can integrate mini golf course turf with all sorts of features, including rushing rivers, boulders, changing grades and elevations, and more.
Minigolf is known to be fun and exciting, (and that's why it's also called putt-putt, mini-putt, goofy golf, and crazy golf) and we bring our a game to tease out every bit of fun with our mini golf turf design and installation. With SYNLawn Chesapeake Bay, you will have our team of experts working with you every step of the way. Our design experts will work with you closely, identifying your needs. And then, our team of professional installers will bring your design to life. We are extremely confident in what we do and guarantee satisfaction.
Contact us and get a free consultation today with one of our design professionals.
We install artificial grass for Virginia, Maryland & DC including but not limited to the following cities.
Kensington
Odenton
Pasadena
Potomac
Fallston
Berlin
Ocean City
Middle River
College Park
Hyattsville
Sykesville
Timonium
Dundalk
Towson
Crofton
Laurel
Fort Washington