SYNLawn Chesapeake Bay's Enviroloc+ Backing System is a sustainable and durable solution for anyone interested in attaining a visually and environmentally greener lawn. Sadly, natural grass lawns are among the most high maintenance and wasteful areas of any commercial or residential building. Fortunately, environmentally friendly artificial grass from SYNLawn Chesapeake Bay is readily available to lower the costs and impact of lawn maintenance. This saves our customers time and money while also reducing their carbon footprint.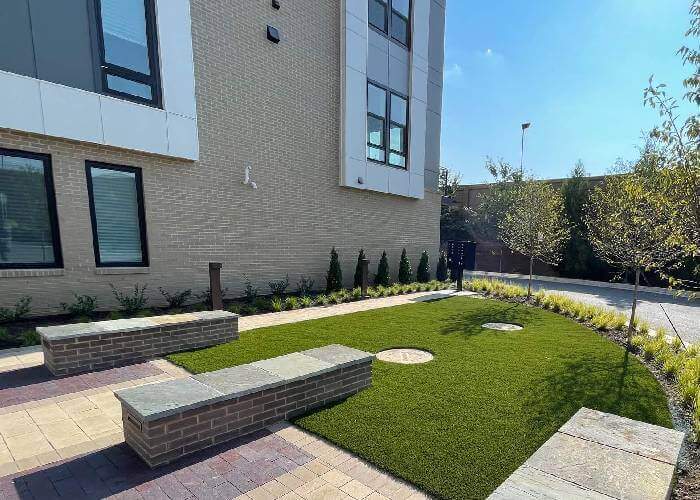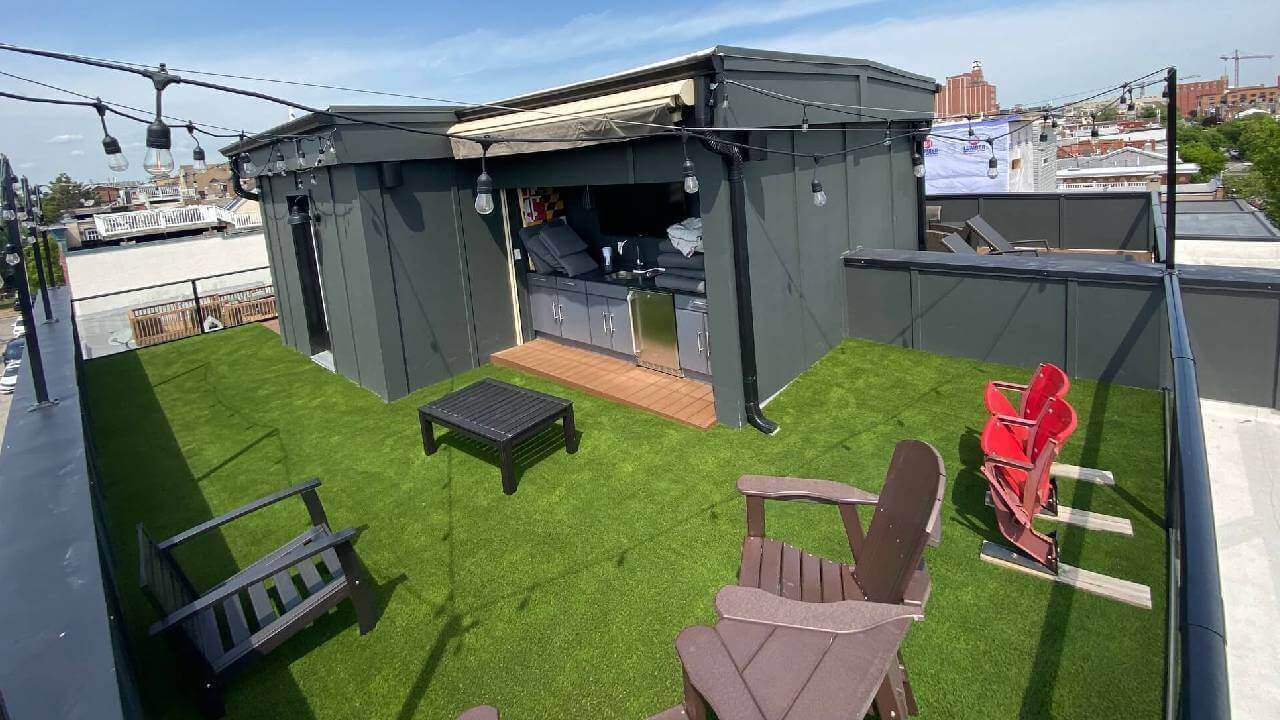 The EnviroLoc+ System
SYNLawn's EnviroLoc+ Backing System is an eco-friendly, multi-layer system that helps lock artificial grass fibers into place. In doing so, this system helps extend the lifespan of a synthetic lawn, keeping it lush and full all year long. Check out our gallery to see for yourself!
The EnviroLoc+ system is made in the U.S. and replaces some of the petroleum-based polymers commonly used when manufacturing artificial turf. Instead, our system is partially made from sustainable resources like soybean oil. In doing so, our turf remains durable while utilizing greener solutions.
Environmentally Friendly Artificial Grass
Unlike a traditional natural grass lawn, artificial grass is much more environmentally friendly. The primary reason for this is that synthetic turf requires less maintenance. An artificial lawn never needs to be mowed or watered. This keeps the cost of owning a synthetic lawn low while reducing the impact of gas-powered lawn equipment on the environment and saving water.
The Importance of Recyclable Artificial Grass
Any product made without recyclable properties is destined to end up in a landfill. Fortunately, SYNLawn Chesapeake Bay's artificial turf and EnviroLoc+ system are both made from recyclable materials. This helps reduce the impact our synthetic lawns have on the planet because they can be broken down and made into new products later in life.
The Benefits of the EnviroLoc+ System
The innovative EnviroLoc+ Backing System from SYNLawn Chesapeake Bay offers our customers numerous benefits, including: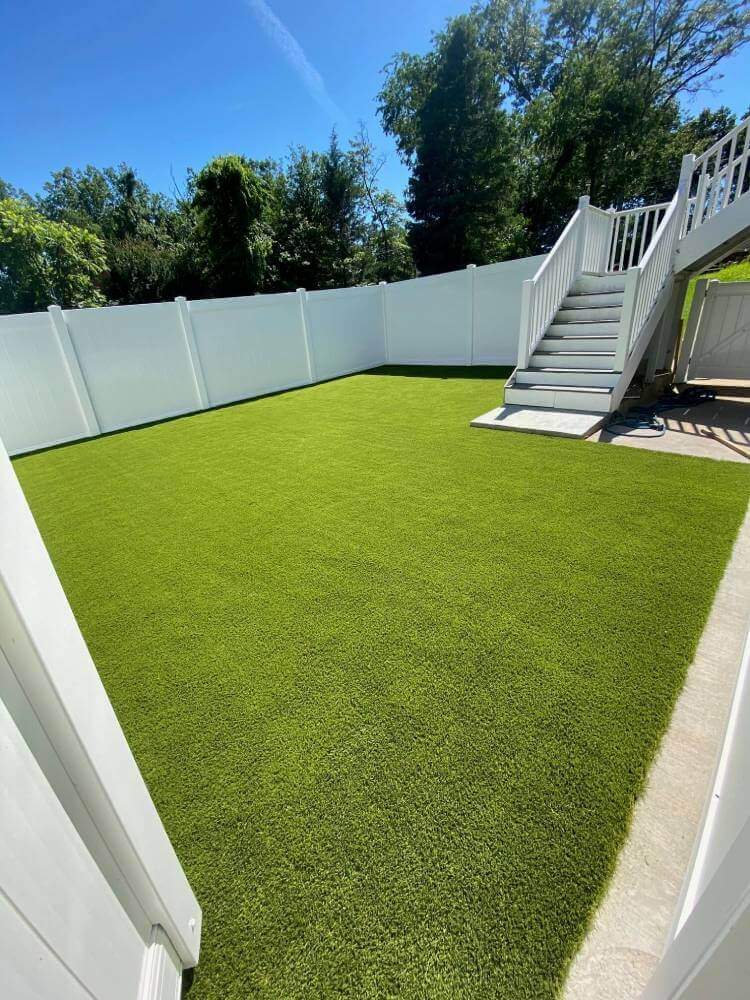 Durability
EnviroLoc+ is made for durability. During the manufacturing process, the system is put together using a 2-part woven backing made from Polypropylene and Polyester. This combination of materials gives our artificial grass a fuller and more dependably green look.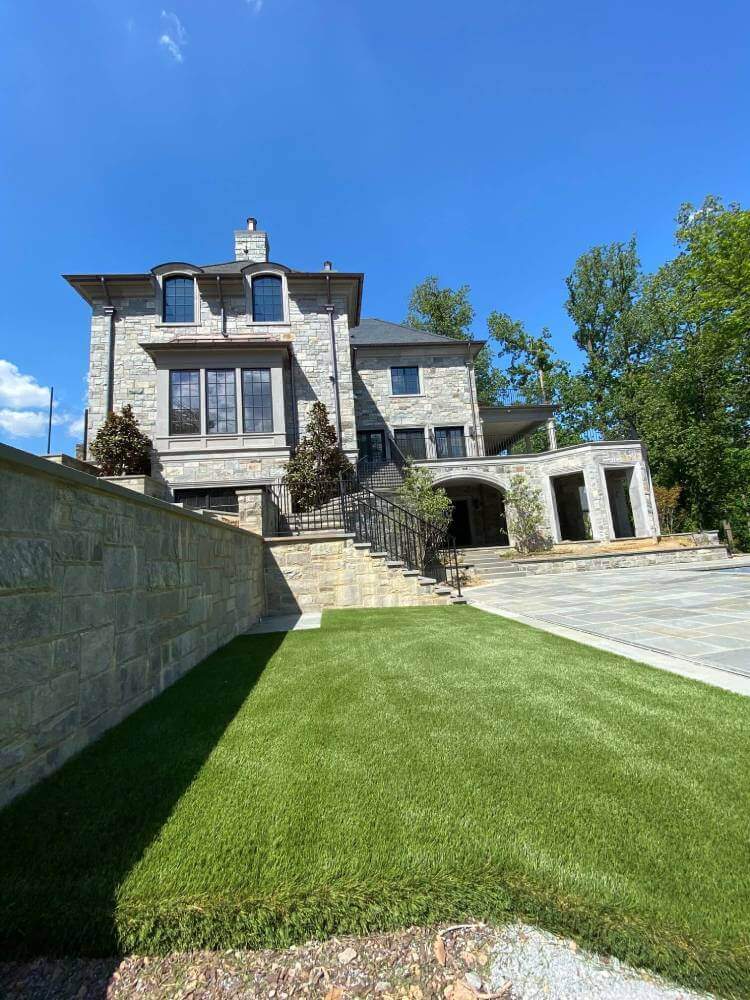 Anti-Microbial Technology
Natural grass lawns are a breeding ground for pests, including algae and fungi. These tiny but potentially harmful microorganisms may cause serious health concerns and could lead to toxic runoff water.
SYNLawn's artificial turf and EnviroLoc+ Backing System utilize anti-microbial technology. As a result, our lawns protect against algae and fungi formation. This keeps your lawn cleaner, extends the life of the turf itself, and reduces the number of allergens lingering in your outdoor space.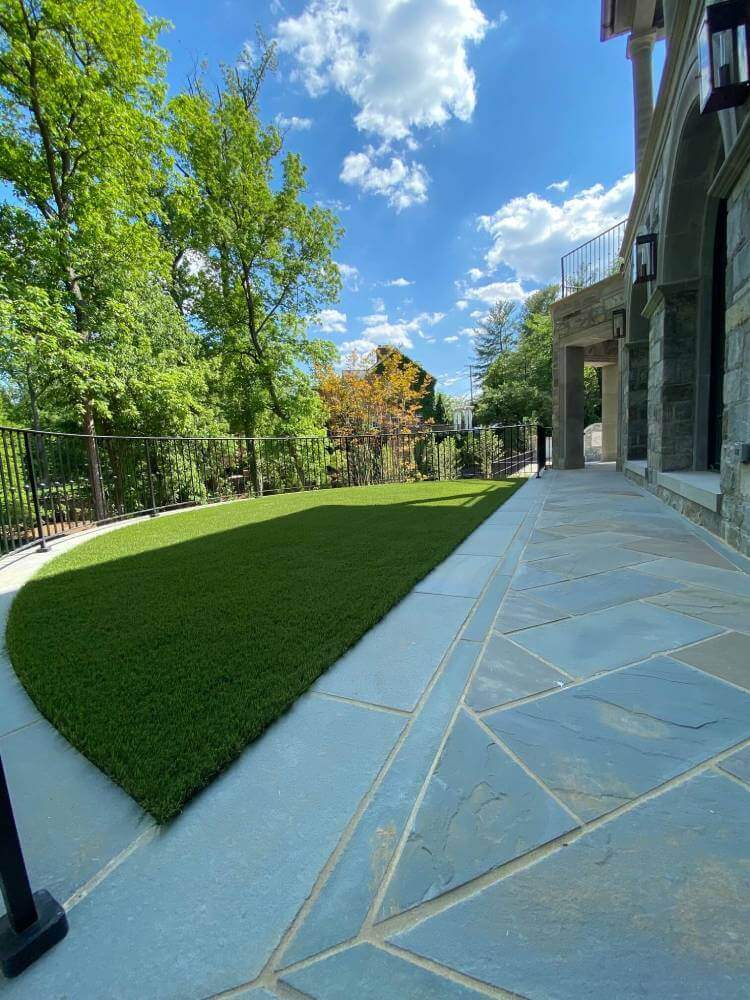 Environmentally Friendly
SYNLawn's EnviroLoc+ is eco-friendly and recyclable artificial grass. It requires little to no maintenance, allowing home and business owners to simultaneously cut back on lawn care expenses and the carbon footprint lawn equipment like mowers create. Synthetic grass also enables them to cut back on their water bill since it does not require consistent watering. As a bonus, our turf can be recycled later, reducing its overall impact on the environment.

Learn More About the EnviroLoc+ System Today!
Environmentally friendly artificial grass is not only possible but available in Virginia, Maryland, and Washington D.C. thanks to our EnviroLoc+ Backing System! For questions or to order your own recyclable artificial grass, contact us at SYNLawn Chesapeake Bay today for a free quote!