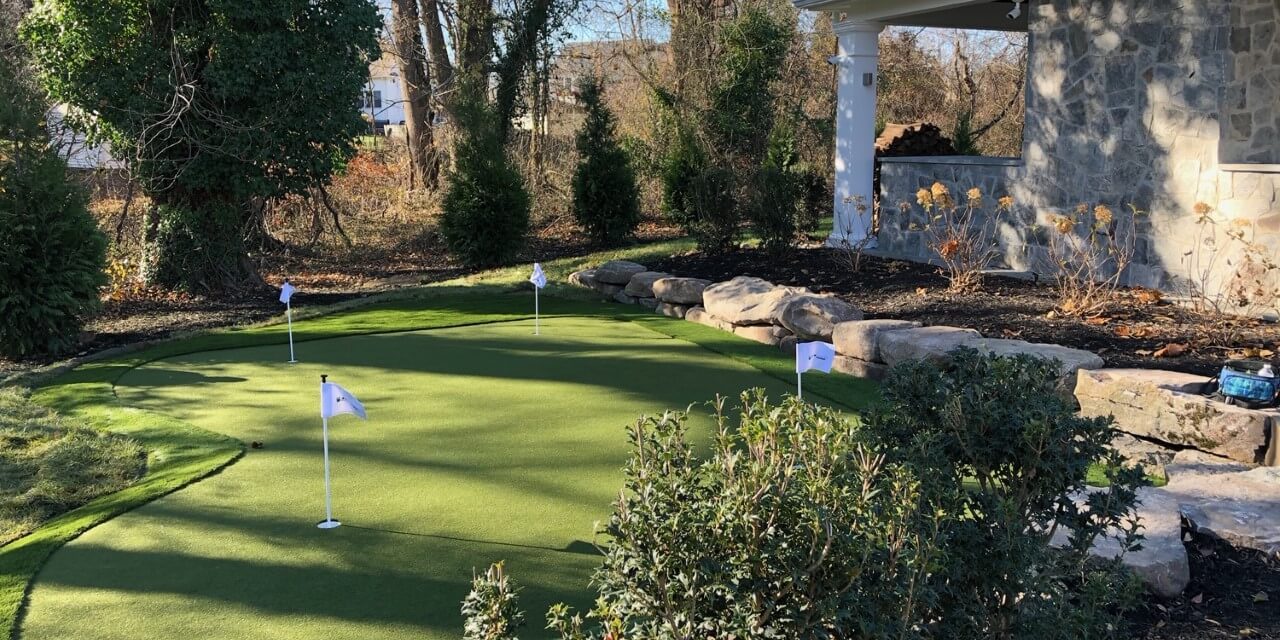 Artificial Grass in Tysons, VA
When it comes to enhancing the beauty and functionality of outdoor space in Tysons, VA, SYNLawn Chesapeake Bay is your trusted partner with our range of remarkable artificial grass options. As a leading provider of premium artificial turf solutions, we offer several services and products that can help transform lawns, pet areas, commercial spaces, playgrounds, and even putting greens. Some of our many synthetic grass options and services available in the area include:
Artificial Lawns: A Greener Solution for Tysons, Virginia
Maintaining a lush, green lawn in Tysons, also known as Tysons Corner, can be a challenge due to the region's climate. That is where SYNLawn Chesapeake Bay and our artificial grass lawns come in. Our synthetic grass options offer the look and feel of conventional grass without the hassles of mowing, watering, and fertilizing. This is because we use advanced technology to create artificial lawns that are incredibly realistic. The grass blades are soft to the touch, and the coloration incredibly mimics traditional grass. So whether you have a small backyard or a sprawling estate, our synthetic lawns can be customized to fit your specific needs and aesthetic preferences.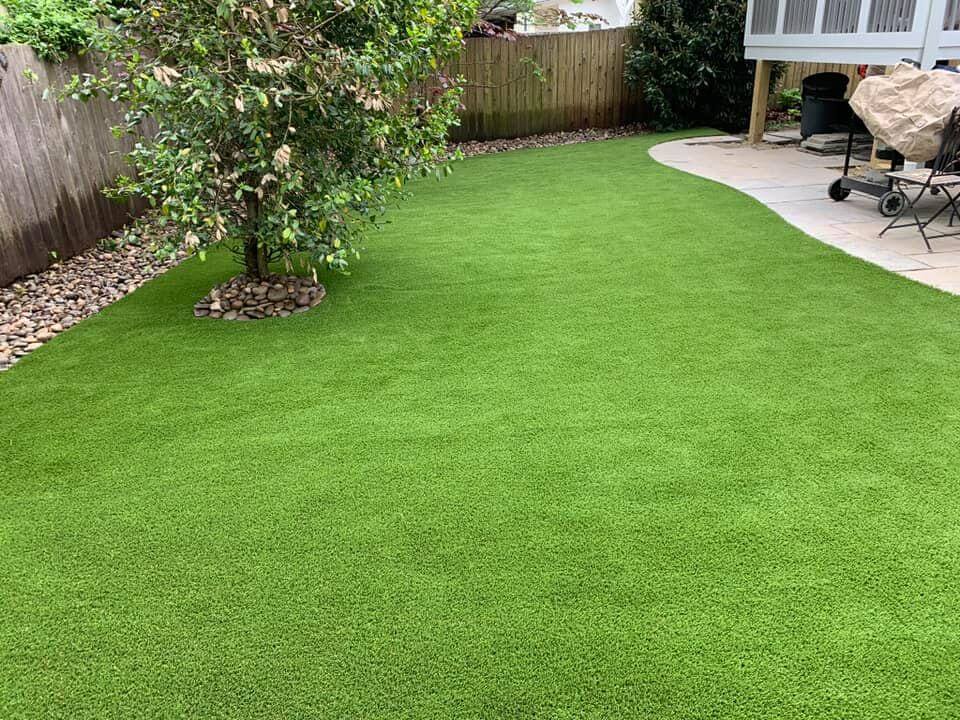 GET A FREE CONSULTATION
"*" indicates required fields
Artificial Dog and Pet Grass: Comfort and Cleanliness for Your Furry Friends
For pet owners in Tysons, Virginia, keeping a pristine yard can be a real challenge. At SYNLawn Chesapeake Bay, our synthetic dog and pet turf solutions provide an excellent alternative to traditional grass. This is because our pet-friendly artificial lawns are designed with your furry friends in mind; they are durable, easy to clean, and provide a comfortable surface for pets to play and relax on.
Moreover, our artificial pet grass is equipped with an efficient drainage system that helps eliminate odors and prevent pet waste from accumulating on the surface. This helps to ensure that your outdoor space remains fresher and cleaner.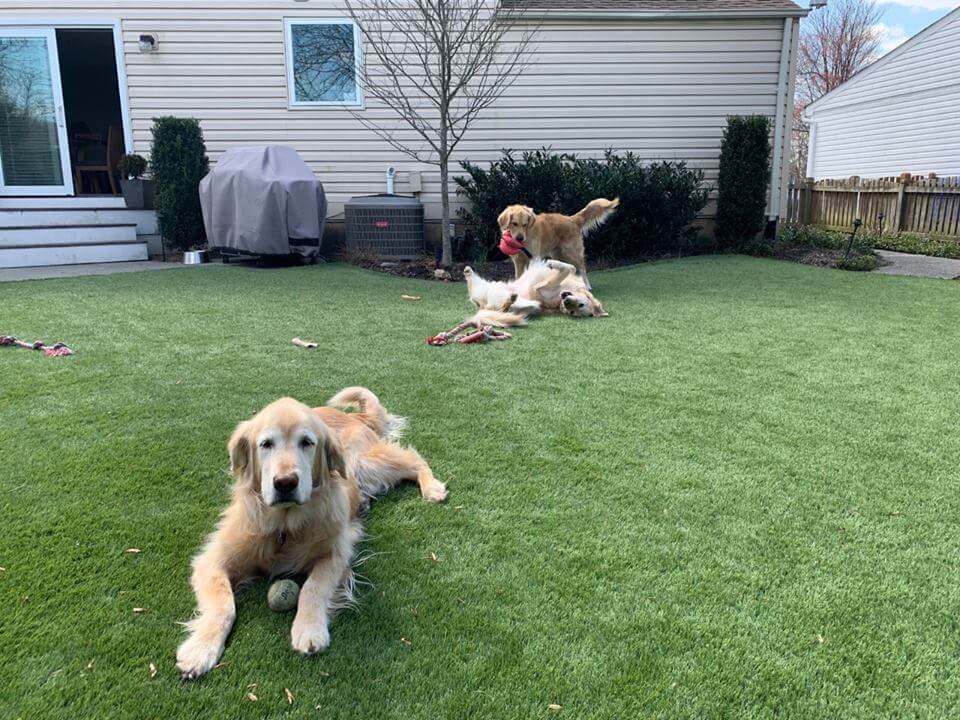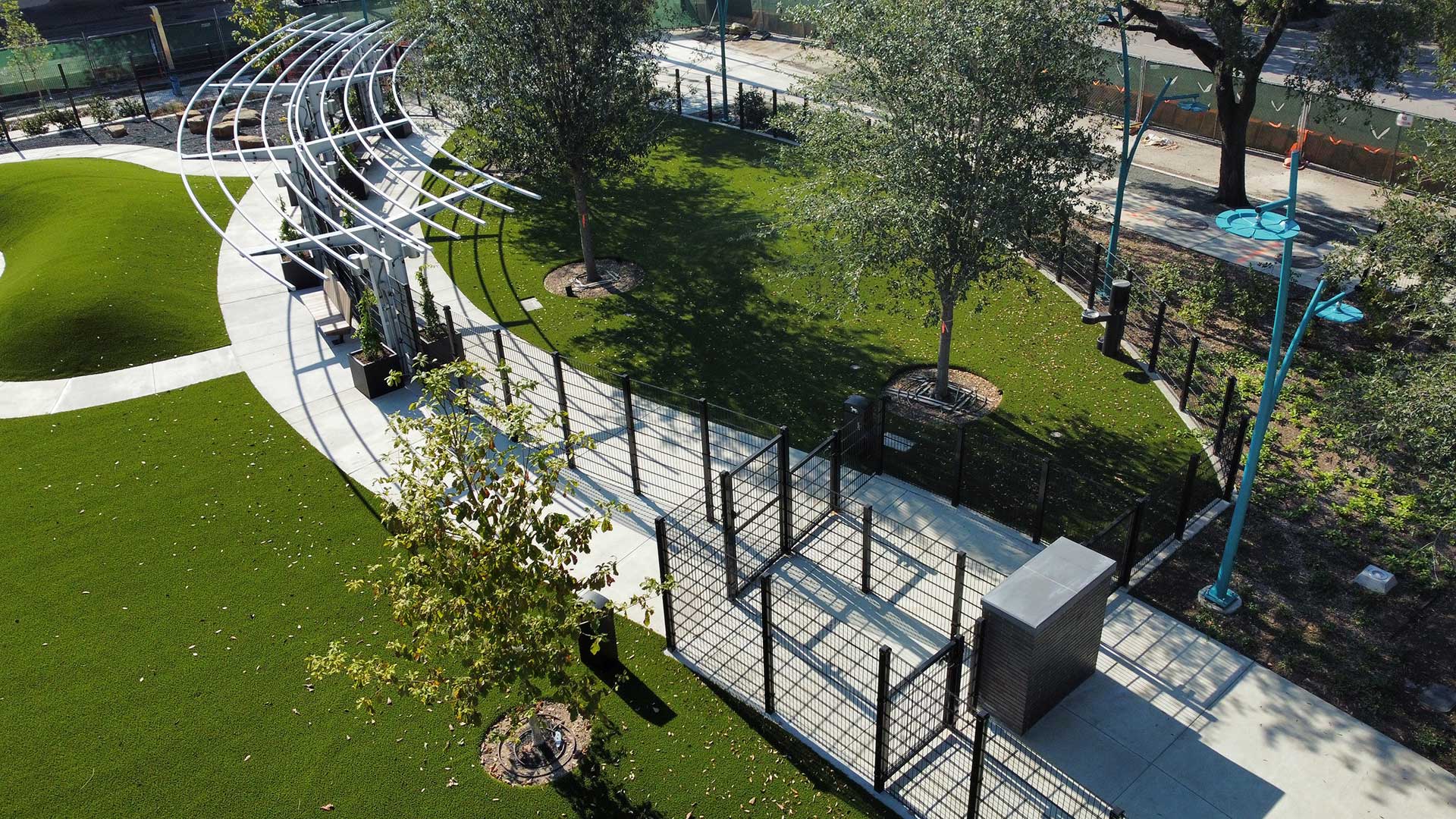 Commercial Artificial Grass: Elevate Your Business Space
First impressions are everything for businesses. SYNLawn Chesapeake Bay offers commercial artificial grass solutions that can help businesses create an inviting and attractive outdoor environment. Whether you have a restaurant, office, or retail space, our synthetic grass can enhance the curb appeal of your establishment. Our commercial artificial turf is not only visually appealing but also low maintenance, making it a cost-effective choice for businesses. Overall, it provides a welcoming atmosphere for customers and clients while reducing the need for constant upkeep.
Playground Turf: Safer for Kids in Tysons, VA
Safety is a top priority when it comes to playgrounds, and SYNLawn Chesapeake Bay understands that. Our synthetic playground turf is designed to help create a safer and more enjoyable play area for children. It offers excellent impact absorption, reducing the risk of potential injuries during play. Additionally, our playground grass is made from non-toxic, environmentally friendly materials. In doing so, it is an ideal choice for schools, daycare centers, and residential playgrounds in Tysons, Virginia.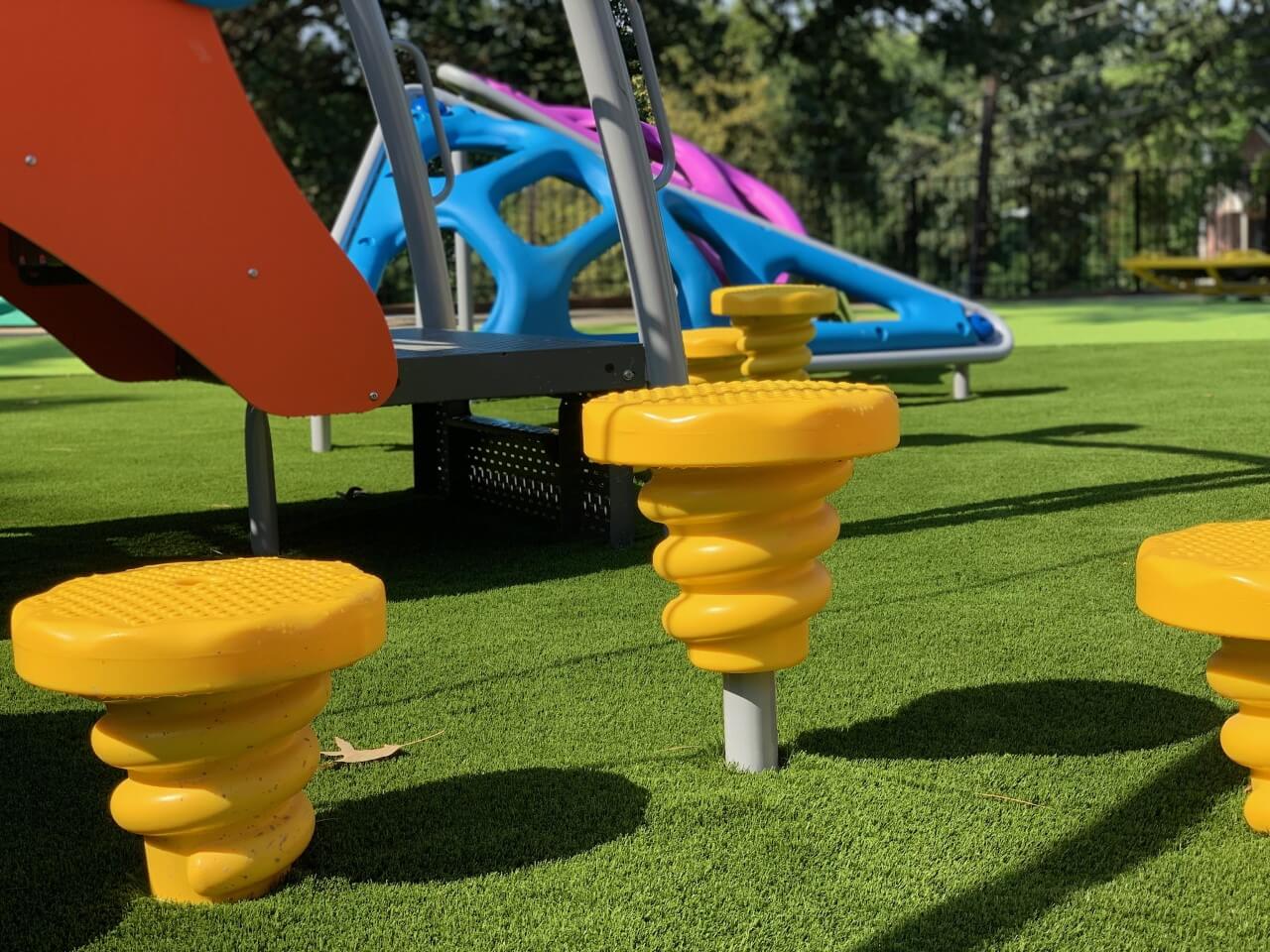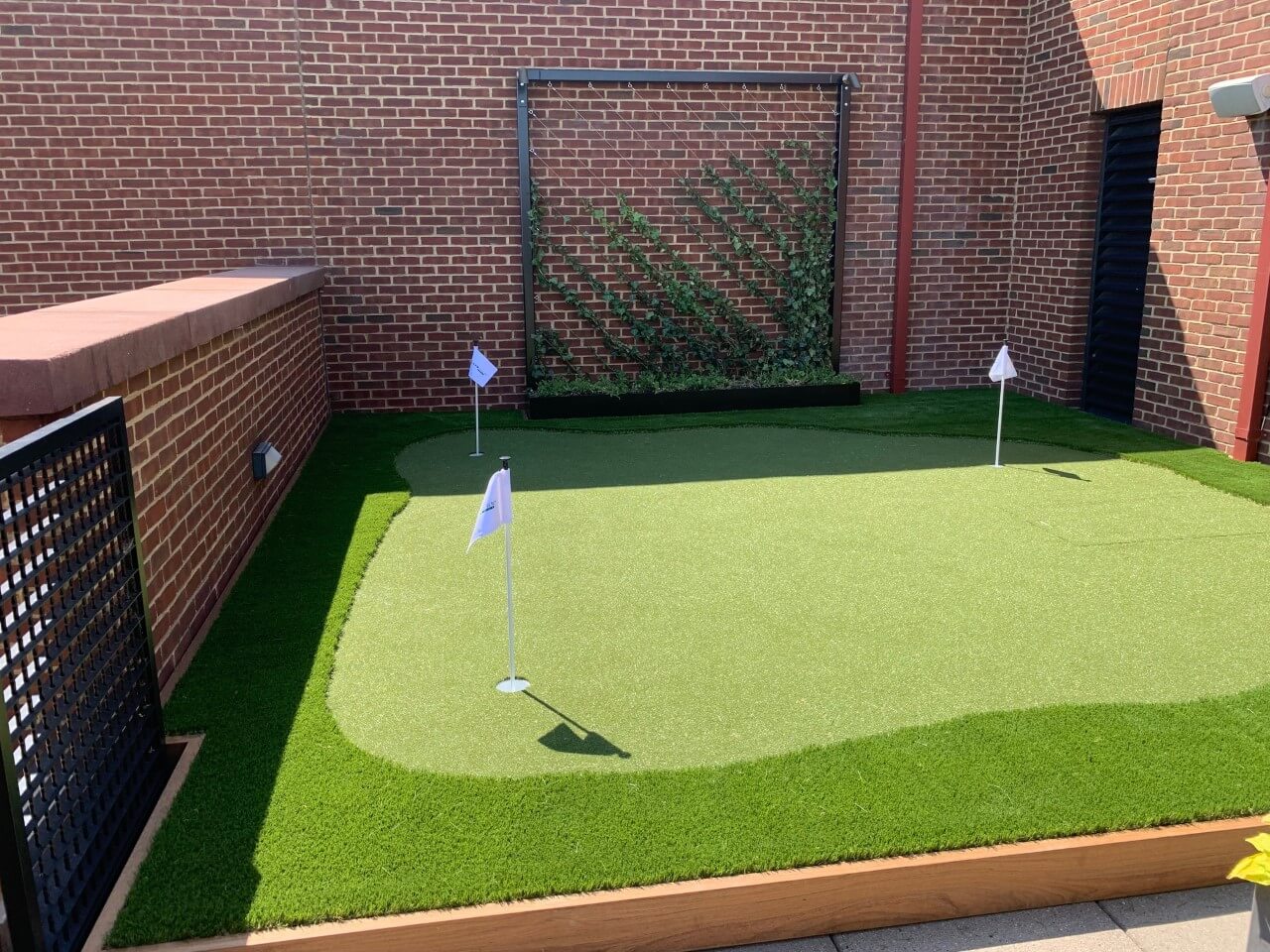 Putting Greens: Master Your Golf Game at Home
For golf enthusiasts in Tysons, VA, having a personal artificial putting green in your backyard is a dream come true. SYNLawn Chesapeake Bay specializes in creating custom synthetic grass golf greens that replicate the feel of a professional golf course. Whether you are looking to practice your swing or simply enjoy some leisurely putting, our commercial and backyard putting greens offer an ideal surface for golfers of all levels.

Contact SYNLawn Chesapeake Bay Today to Get a Quote for Artificial Turf!
SYNLawn Chesapeake Bay offers a comprehensive range of artificial grass options and services in Tysons, VA, from artificial lawns to playground turf and putting greens. Our commitment to quality, customization, and customer satisfaction makes us an ideal choice for transforming your outdoor space. So, say goodbye to the hassles of traditional grass and embrace the beauty and convenience of synthetic grass with us at SYNLawn Chesapeake Bay.
Contact us today to learn more and get a quote!