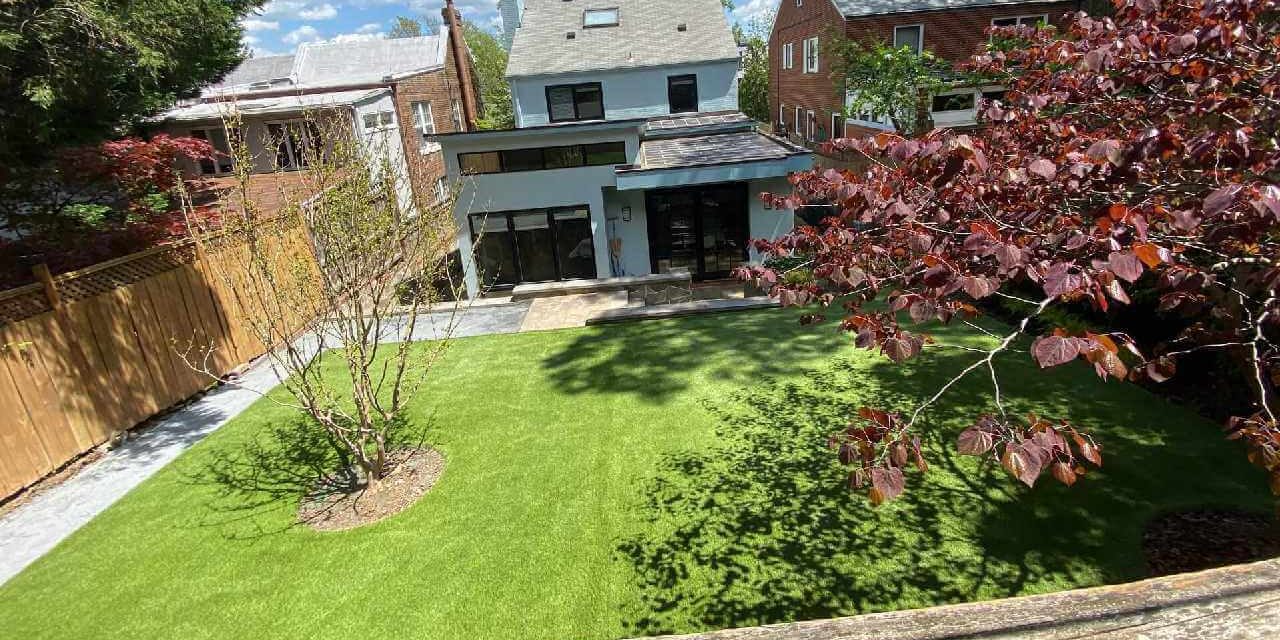 Artificial Grass Products & Services in Silver Spring, MD
The experts at SYNLawn Chesapeake Bay provide a wide range of impressive artificial grass options and services that can help transform your outdoor area in Silver Spring, MD, into a lush, green oasis. In today's fast-paced world, finding the time to maintain a pristine lawn can be a challenge for many homeowners and business owners. We offer professional installation as well as several synthetic grass solutions, including artificial lawns, pet-friendly grass, commercial turf, playground turf, and putting greens. This makes choosing SYNLawn Chesapeake Bay the right decision for your artificial grass needs.
Artificial Lawns From SYNLawn Chesapeake Bay
SYNLawn Chesapeake Bay offers top-quality artificial grass lawns that mimic the appearance and feel of conventional grass options. Our synthetic alternatives are engineered to provide a consistently beautiful and maintenance-free green space for your Silver Spring property all year round. With our state-of-the-art technology and attention to detail, your home or business will have an evergreen lawn without the need for mowing, watering, or fertilizing. Just imagine it: having a lush lawn that stays vibrant and healthy regardless of weather conditions!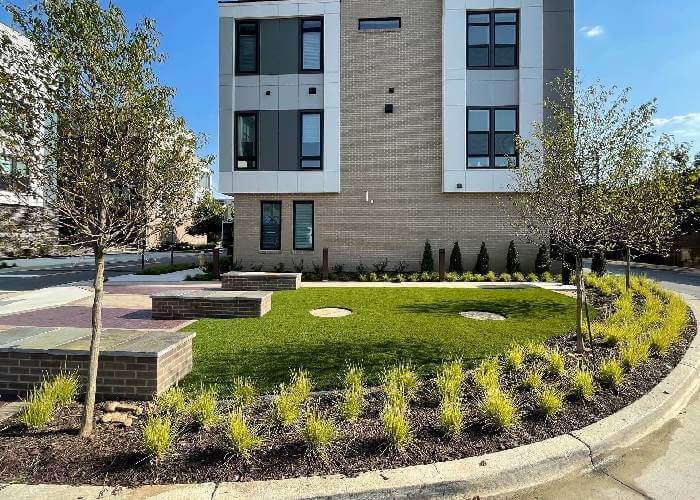 GET A FREE CONSULTATION
"*" indicates required fields
Synthetic Grass for Pets
Pet owners know that maintaining a beautiful outdoor space can be challenging when furry friends are involved. Thankfully, SYNLawn Chesapeake Bay has the solution you have been dreaming of with our artificial dog and pet grass. This specialized turf is designed with pets in mind, offering exceptional durability, easy cleanup, and optimal drainage to prevent odors and messes. So say goodbye to muddy paws and brown patches; our artificial dog and pet turf is a cleaner and more comfortable surface for your four-legged companions.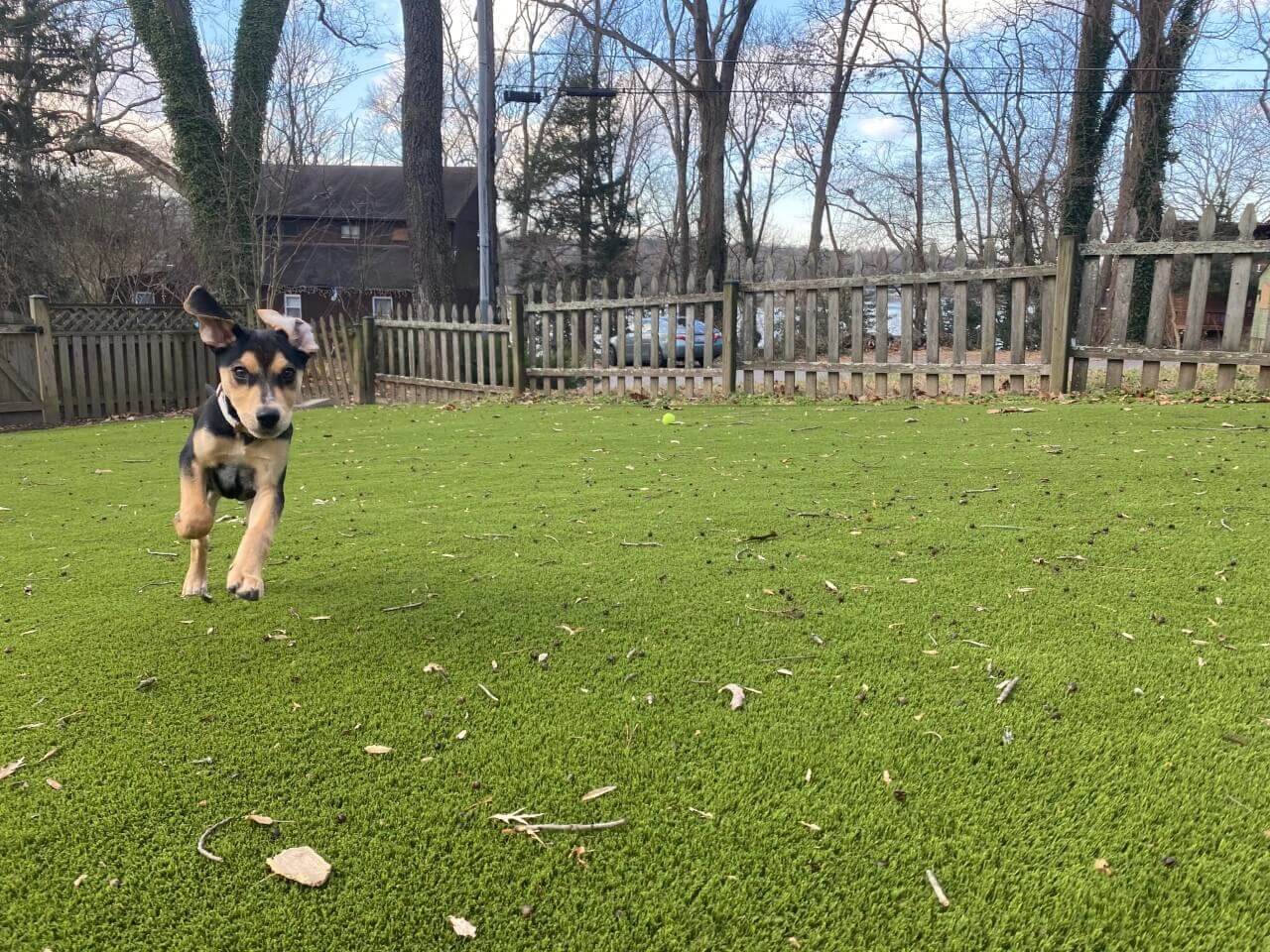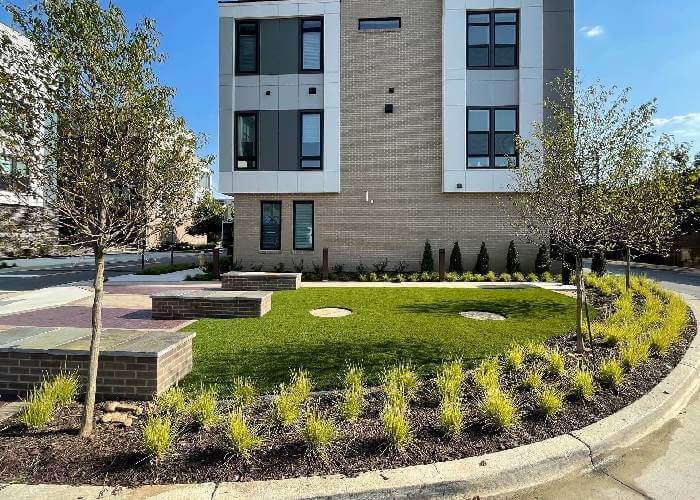 Commercial Artificial Grass
For businesses in Silver Spring, Maryland, looking to enhance their outdoor spaces, SYNLawn Chesapeake Bay provides cost-effective commercial artificial grass solutions. Whether it is for a hotel, restaurant, office complex, or retail establishment, our commercial turf options offer a low-maintenance, green, and welcoming environment that can help impress customers and clients alike. Consider boosting your business's curb appeal with a vibrant synthetic lawn from SYNLawn Chesapeake Bay!
Playground Turf
Comfort and safety are top priorities when it comes to children's play areas, and SYNLawn Chesapeake Bay understands this concern. Our synthetic playground grass is designed to provide a safer and more cushioned surface for children to enjoy while maintaining a lush appearance. With features like our antimicrobial backing and exceptional durability, our artificial playground turf helps ensure that Silver Spring's children have cleaner and more secure spaces for play.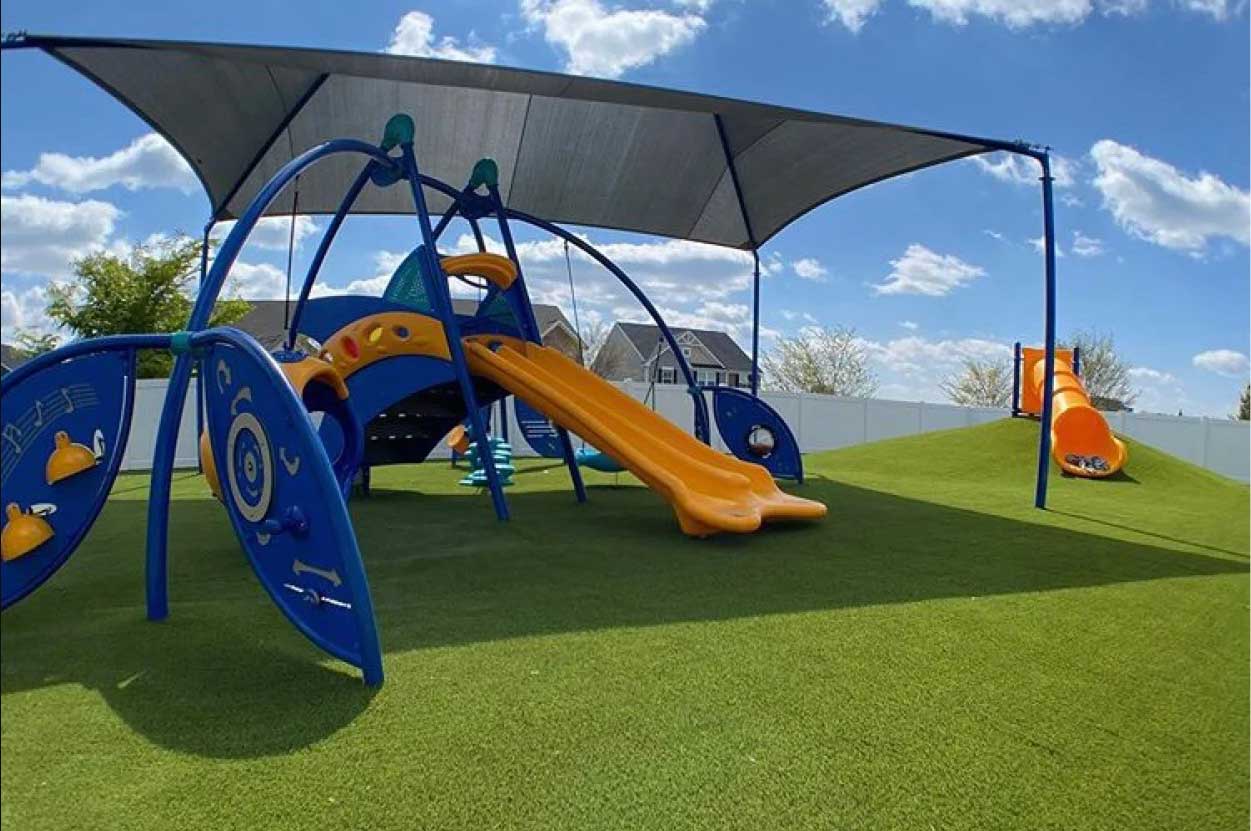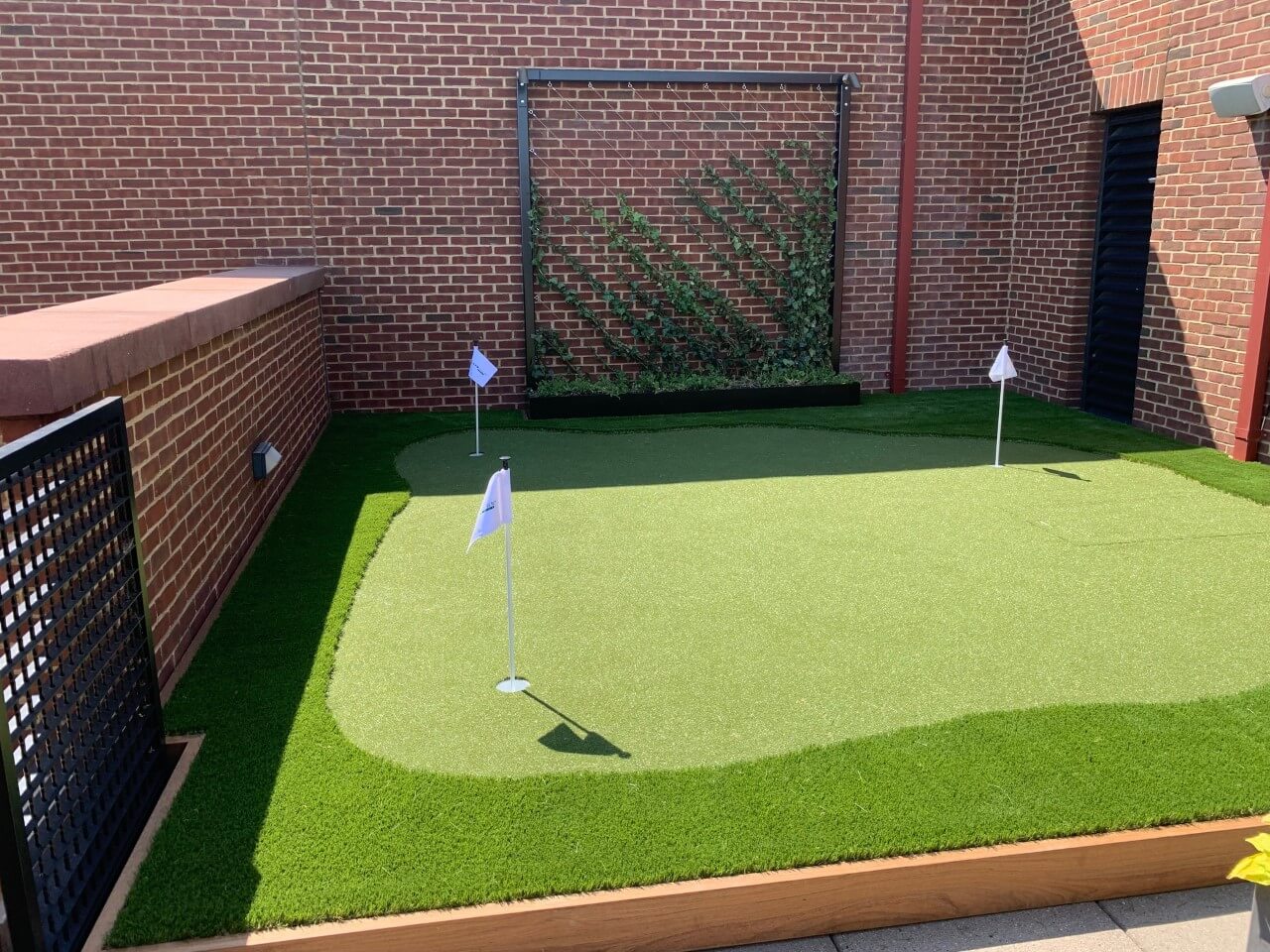 Putting Greens
Golf enthusiasts will be delighted to know that SYNLawn Chesapeake Bay offers premium synthetic putting greens. Our artificial golf greens are designed to replicate the look and feel of a professional golf course, providing an excellent practice space wherever our experts install it. Whether you are a beginner looking to improve your short game or a seasoned golfer wanting to sharpen your skills, our indoor, outdoor, and backyard putting greens are a helpful solution.

Contact Us Today to Get More Information on Adding Artificial Turf to Your Home or Business!
In Silver Spring, Maryland, SYNLawn Chesapeake Bay offers a comprehensive range of artificial grass solutions that cater to the diverse needs of homeowners, pet owners, businesses, and golf enthusiasts. Our commitment to quality and customer satisfaction sets us apart as a premier choice for artificial turf in the Chesapeake Bay area. Contact us today to learn more about how we can enhance your property with our innovative synthetic turf options!