If you are looking for a product to help bring some life to a wall or vertical area in your home or office in Virginia, Maryland or DC, we have the ideal solution for you with a custom made artificial grass wall or synthetic garden wall from SYNLawn Chesapeake Bay. Decorate large areas of walls, balconies and more with a lush and beautiful hyper realistic faux planted wall. You can have all of the luxury of a wall garden without the hassle and upkeep. 
Our beautiful artificial green walls are designed to look and feel like their live plant counterparts without the need for time consuming maintenance or watering. Contact our friendly helpful team for your free consultation for your very own synthetic planted wall, today.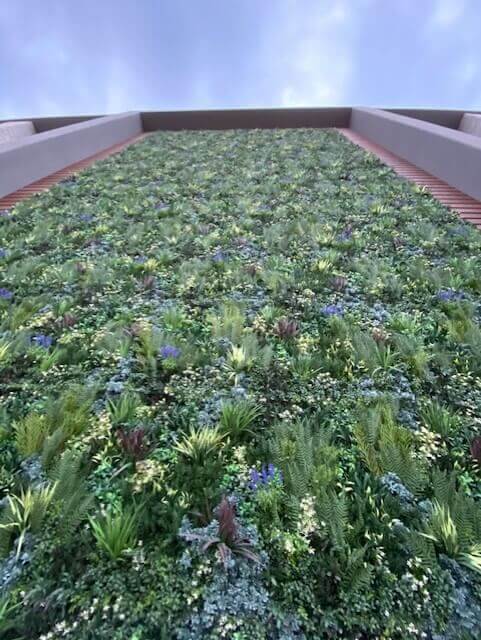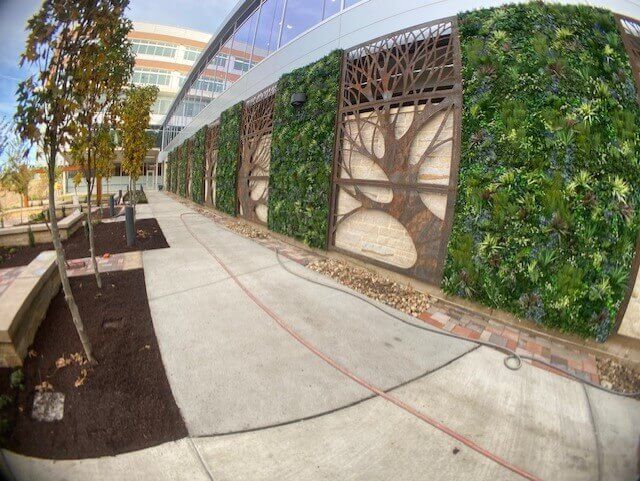 Commercial Synthetic Wall Gardens
If you are looking for privacy screening to make a more intimate outdoor dining experience for your restaurant guests or if you are hoping to spruce up your indoor office reception area or any number of other commercial spaces, a versatile artificial green wall can be the perfect solution. 
Our design team works with you to create a magnificent artificial grass wall or synthetic wall garden for your commercial building. And indoor settings and outdoor settings are transformed equally well with the addition of a synthetic planted wall garden. We custom design and professionally install your synthetic green wall with the utmost care and attention, specific to your needs and size requirements.
Residential Artificial Grass Walls and Synthetic Planted Green Walls
Experience the luxury and beautification with the addition of a synthetic wall garden in your home, indoors or outdoors our faux planted gardens bring class and style to any space. And perhaps the best thing about them is that they are little to no maintenance, providing privacy screening or just the beautiful look of a planted wall garden will enhance any space. The synthetic plants in each of our custom designed and professionally installed artificial green walls are so realistic looking they even gently move with any touch or breeze mimicking the natural movements of a real plant.
Contact Us Today For Your Free Consultation
Bring in the green to any space and liven it up with an always green artificial planted wall. No matter what location you select for your synthetic wall garden it is fade resistant and highly durable. Rain or shine, your artificial green wall will look beautiful for years to come.
Our team of professionals are always ready to assist you, no matter what size of an area you are looking to fit for a custom designed and professionally installed artificial grass wall, planted garden or a mixed look synthetic planted green wall we are always happy to help.
Contact us today for your free consultation and pricing for your own low maintenance artificial planted wall.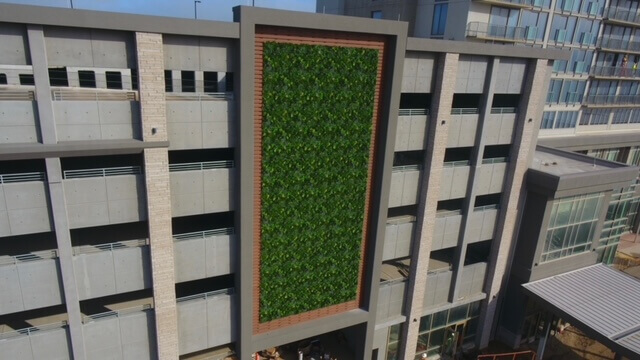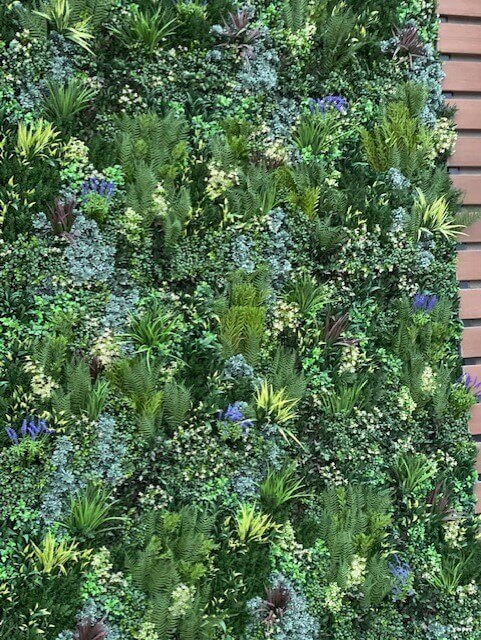 Artificial Green Walls Are Exceptionally Versatile Which Makes Them Well Suited For:
Backyard Privacy Screening
Golf Course Driving Range Privacy Screening
PoolSide Shade and Privacy
Offering Seclusion and Privacy for the Hot Tub
Feature Walls
Reception and Greeting Area