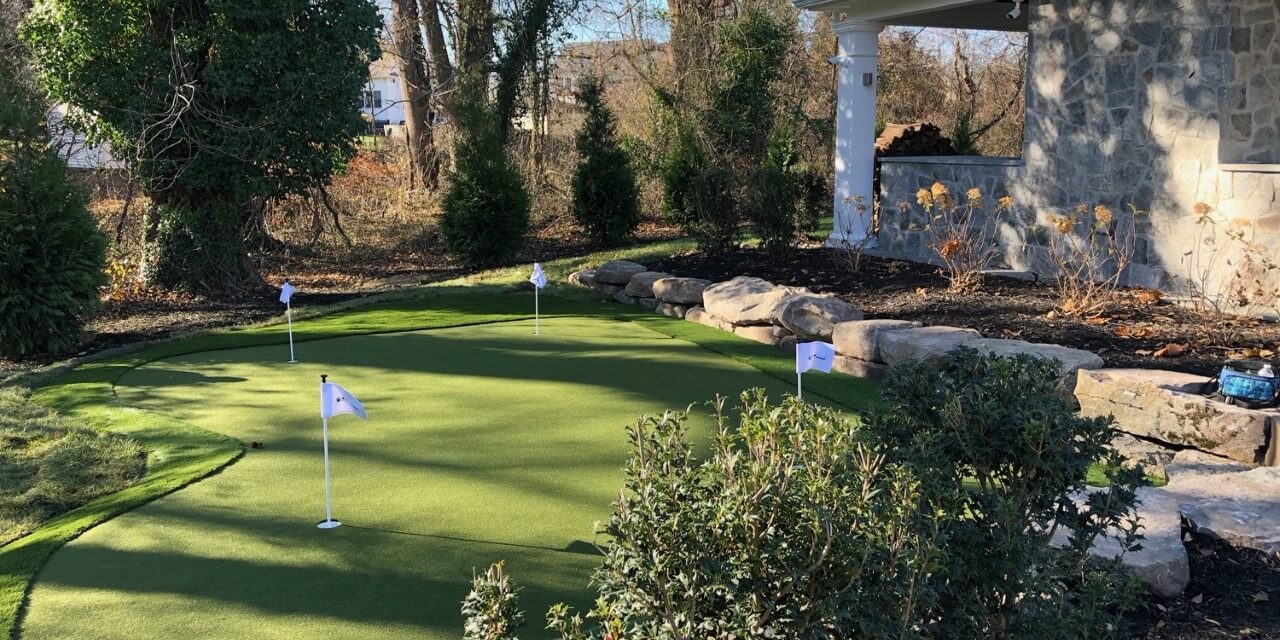 Artificial Grass Installation in Glen Allen, VA
At SYNLawn Chesapeake Bay, our team of synthetic grass experts provides artificial grass sales and installations to communities all around the Chesapeake Bay area, including Glen Allen, VA.
We work with each of our customers to help provide the best of our many artificial turf products to fit their needs, including synthetic grass and turf for lawns, landscapes, and even putting greens. In addition, we also employ a team of professional artificial turf installers who help ensure our first-rate faux grass products are equipped to your residential, commercial, or even municipal property properly in order to last for years to come.
Picture-Perfect SYNLawn Synthetic Grass
As a leading provider and installer of artificial grass in Maryland, Virginia, and Washington D.C., our team offers some of the very best synthetic turf products in the industry: SYNLawn artificial grass. Our SYNLawn surfacing products are designed and manufactured here in the United States of America. They incorporate sustainable and high-quality materials to create impressive variations of artificial turf, which feature different blade lengths, colors, as well as specializations. In doing so, at SYNLawn Chesapeake Bay, we have a wide variety of synthetic grass solutions to help fit numerous settings and situations in Glen Allen, VA.
GET A FREE CONSULTATION
"*" indicates required fields
Benefits of Our Artificial Turf Installation in Glen Allen, VA
Homes, businesses, parks, and more in Glen Allen, Virginia can benefit from an artificial turf installation in several significant ways, including: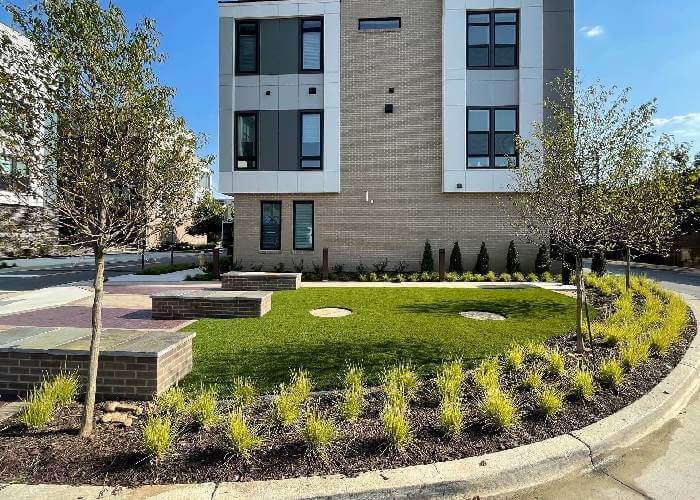 Owning a Visually Impressive Lawn or Landscape Year-Round
Like many other communities in the Chesapeake Bay area, it can be challenging owning and maintaining a perfectly lush, green lawn or landscape in Glen Allen, VA. The changing seasons throughout the year as well as the humidity in the summer often have a large impact on traditional grass, which can keep it from looking its best. Fortunately, with artificial turf from us at SYNLawn Chesapeake Bay, you can own a picture-perfect lawn or landscape! Our synthetic grass retains a lush, green, and perfectly trimmed look throughout its lifespan that is unaffected by changing weather conditions, making it an attractive addition to your property all year round.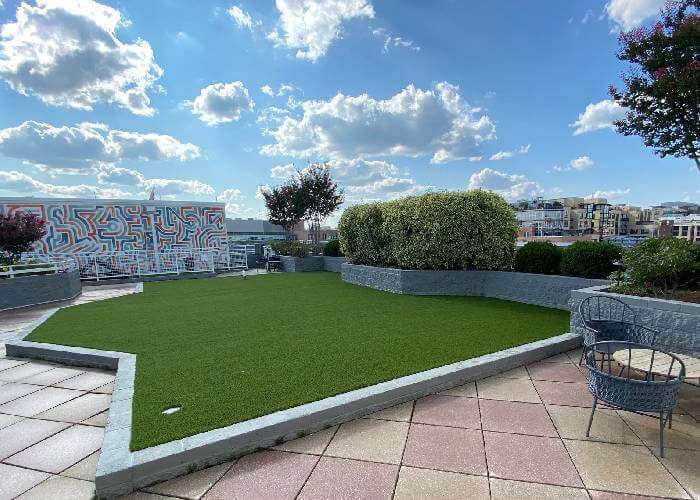 Low-Maintenance Surfacing
With conventional grass surfaces, owning something visually appealing can require investing a lot of time, energy, and money. This can be a nightmare for busy homeowners or for business owners trying to reduce expenses. Thankfully, our artificial turf can help! Unlike traditional lawns, landscapes, and putting greens, our synthetic grass requires little to no maintenance. It never needs to be watered, trimmed, or treated with chemicals of any sort. As a result, our artificial grass can help save you time and money in the long run, making it a highly cost-effective investment.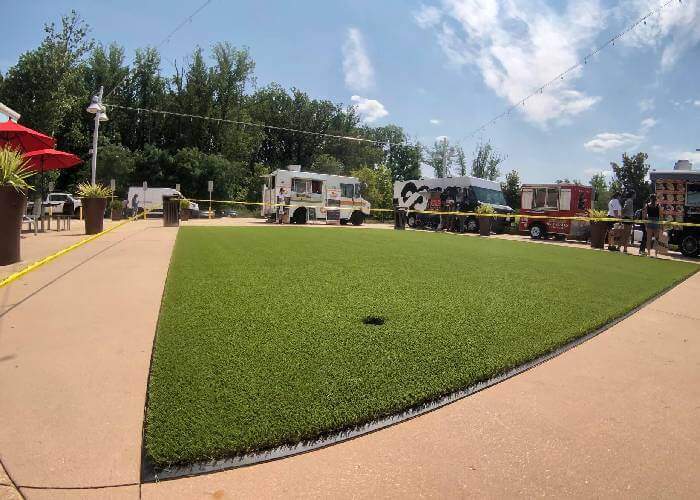 Versatile & Durable Artificial Grass
At SYNLawn Chesapeake Bay, our synthetic grass products are incredibly versatile. They can be utilized for high foot traffic areas, lawn games, picnicking, sports, and even as surfacing for pet areas for dogs and other household pets. This versatility is primarily due to the immense durability of our artificial turf. Unlike traditional grass, which easily succumbs to wear and tear, our artificial grass products resist various types of wear and tear, including factors from the weather. As such, our synthetic turf provides a resilient, long-lasting surface for residential, commercial, and municipal properties in Glen Allen, VA.
Synthetic Turf Products For Sale & Installation
To address the various surfacing needs in Glen Allen as well as other communities in Virginia, Maryland, and Washington D.C., we at SYNLawn Chesapeake Bay offer a wide range of synthetic turf and artificial grass products, including:
With these products and more, our team can tailor our artificial turf installations to your surfacing needs, providing you with lawns, landscapes, and putting greens that suit your needs and style.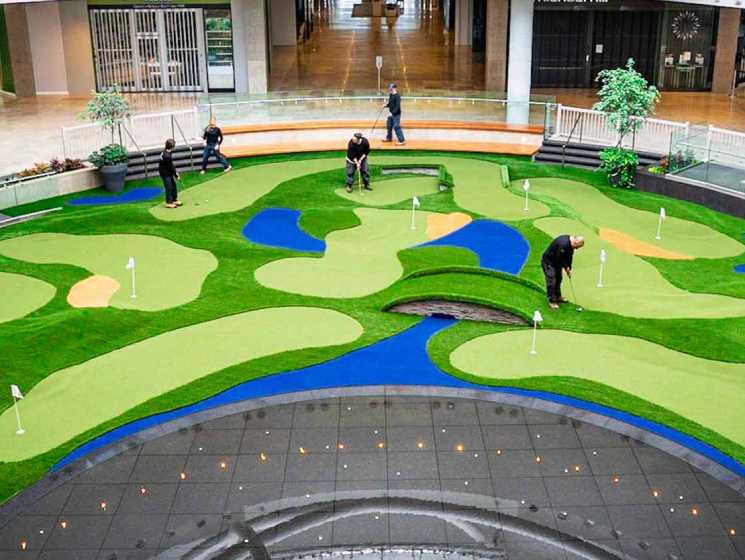 Contact Us for a Free Artificial Grass Quote Today!
At SYNLawn Chesapeake Bay, our team provides artificial grass sales and installations in Glen Allen, Virginia. We offer several types of artificial turf products, including synthetic grass for lawns, businesses, playground, dogs, sports, and more. Contact us today for more information on our artificial grass products and to receive a free quote!