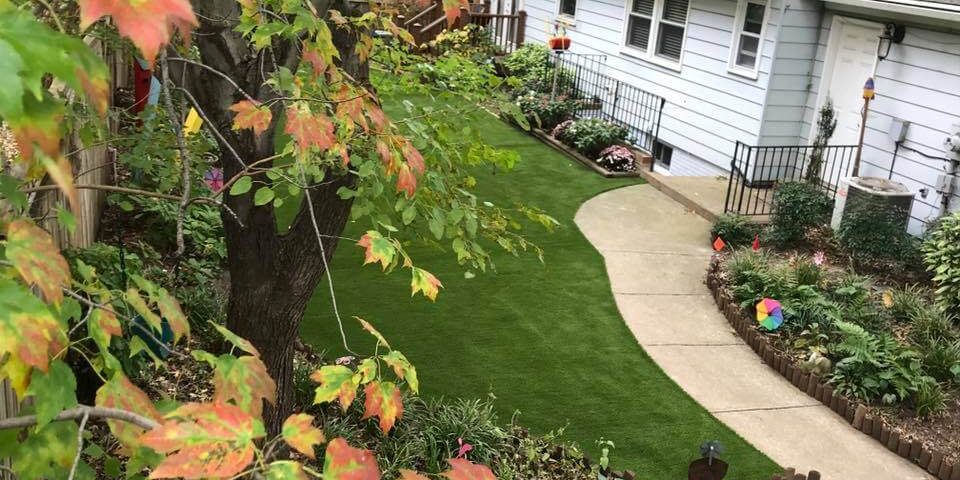 Why You Should Get Artificial Grass For Your Home Or Business In Norfolk Virginia
The professionals at SYNLawn in Norfolk, VA are the premier artificial grass install company
SYNLawn Chesapeake Bay provides beautiful and durable artificial grass to the Chesapeake Bay region, including Norfolk, VA.
While artificial turf primarily started off being used in sports stadiums in the US and Canada, it is now used widely throughout the world in many different ways.
At SYNLawn Chesapeake Bay, we have experience installing artificial turf for just about any application you can dream up. From putting greens, to pet and dog turf, to playgrounds, to being used in your business or your own backyard, we are fully confident we can fulfill your needs when it comes to any artificial turf needs you may have.
Do you have a rescue dog?
To promote dog shelters and adoption, we give a $250 discount for our customers that have a rescue dog and are looking to install artificial grass for their pets.
GET A FREE CONSULTATION
"*" indicates required fields

The Many Benefits Of Our Artificial Grass
When it comes to our synthetic turf, there are a huge variety of benefits.
It Saves You Money & Time
While normal grass takes a lot of time, effort, and even money to maintain, this isn't the case with artificial grass. Because artificial turf always has a lush green look and stays the same length, it looks good while being very low maintenance. You also won't need to worry about watering it or fertilizing it. All of this will give you more time to enjoy your day and put more money into your pocket.
It Is Durable & Strong
Whether kids or dogs or crowds of people are walking over it, our synthetic turf will be able to handle it all. While normal grass may break without too much stress, our grass will be able to withstand even crowds of people strolling on it repeatedly. Being so resilient, our artificial grass lasts a very long time, so you won't need to worry about having to frequently replace it.
It Will Add Property Value & Appeal To Your Home Or Business
Because our artificial grass radiates with a lush, green, luxurious look, people won't be able to observe it without being impressed. Due to our artificial turf being such a beautifying and attractive feature, that will positively affect how your home or business is viewed. And it has been shown to be a desirable feature when it comes to resale, often increasing the property value.
It Is Eco-Friendly
A major benefit of our artificial grass is that it never needs any fertilizer, pesticide, or herbicide. Because of this, you won't have to worry about these things traveling from your lawn and into places like your local water table. Additionally, the water conserved by using our fake grass can only help the local environment you're in. Finally, with artificial turf, there is no need for lawnmowers or other garden equipment that is gas powered. This means far less pollution in the environment and less of a carbon footprint being made.

What Our Synthetic Grass Can Be Used For
Just like there are many benefits to using our synthetic turf, there are also a wide variety of applications.
Fake Grass For Putting Greens
If practicing golf using the same material that the pros use appeals to you, then our synthetic grass is just what you need. Besides having the look and feel of golf greens that the pros use, it is also highly durable and very low maintenance.
Artificial Grass For Pet & Dog Turf
Our fake dog grass has about everything you could want for your dog. It feels like real grass, disperses heat, and is non-abrasive, making it comfortable for your dog to play in. It is also highly resilient to your dog running over it and trying to dig into it. This means you won't have to worry about your yard filling up with holes, or worse, your dog digging out of your yard and escaping. Finally, our synthetic pet grass is inhospitable to nasty parasites like fleas and ticks, which can be a huge headache.
Playground Turf
Kids love our synthetic grass as playground turf, given that it is durable, safe, and non-abrasive. Our fake grass will be able to handle even the most energetic kids jumping and running on it day after day.
Commercial Artificial Grass
When visitors gaze upon the luxurious and verdant synthetic grass at your business, they'll naturally be more intrigued and impressed. The ability of our grass to aid in crafting a positive 1st impression can help wow potential customers by making them impressed with the looks and detail of your synthetic front lawn.
Residential Artificial Grass
There isn't much more you could ask for with using our artificial turf in your yard. Besides being very low maintenance and keeping away pests, it also helps provide a safe and secure area for kids and pets to play in. Additionally, visitors, neighbors, and even your whole family will certainly be pleased by its beauty.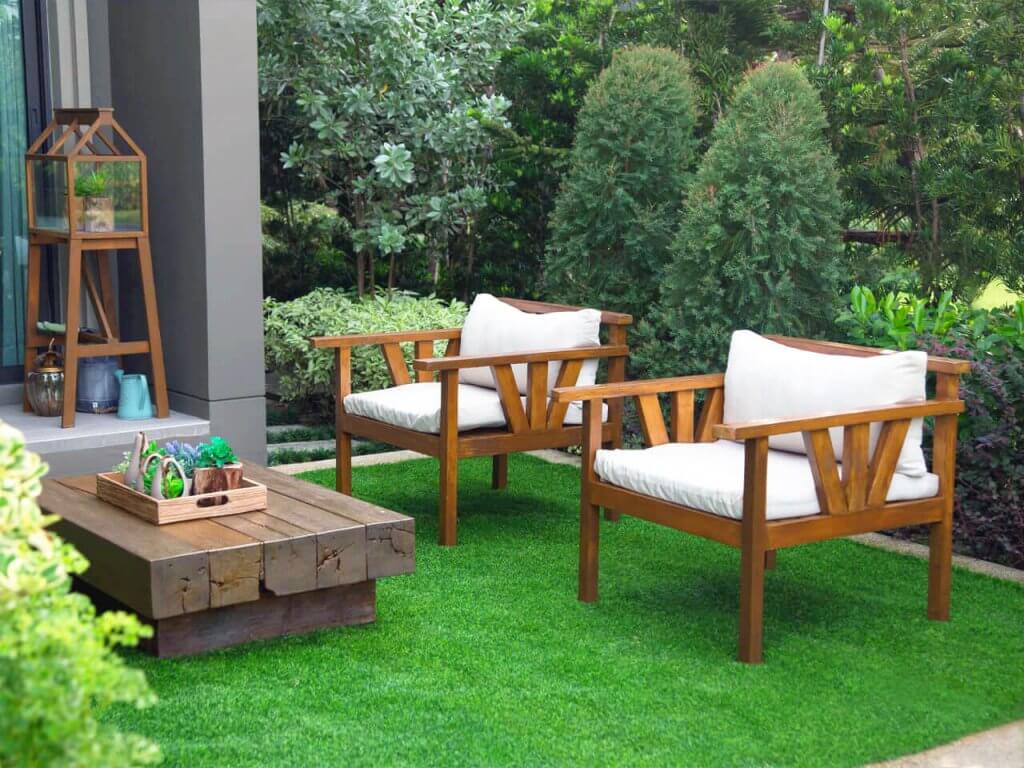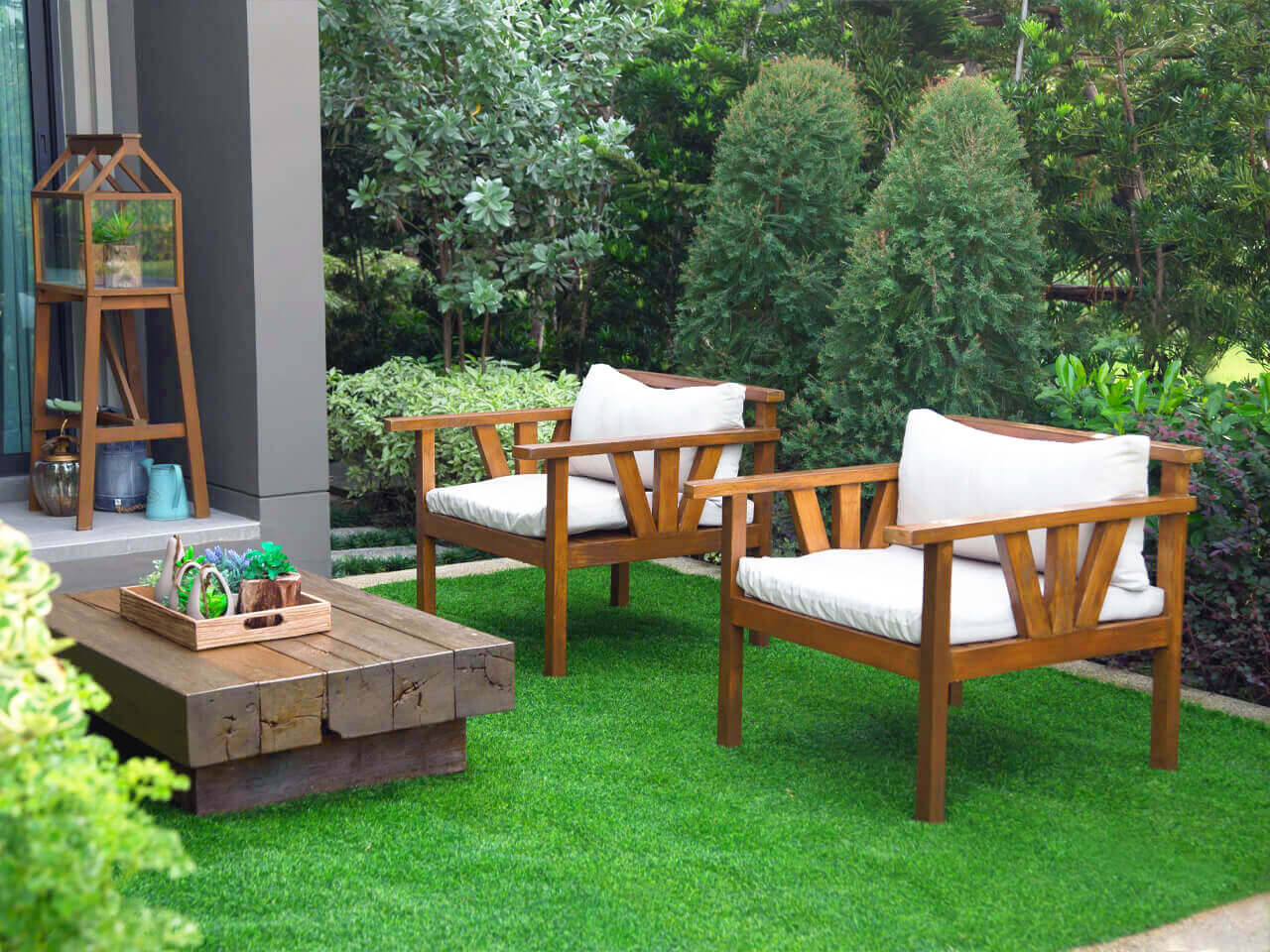 Get A Free Consultation With Us In Norfolk, VA For Your Synthetic Turf Needs
At SYNLawn Chesapeake Bay, we have expertise in installing artificial grass for a wide variety of locations with different needs. Whether you need dog run artificial grass for many dogs playing at once, or you are a homeowner looking for a lower maintenance and eco-friendly yard, we are positive we can help you out.
Call or contact via email and set up a free consultation with one of our friendly representatives. We look forward to helping you out!