At SYNLawn Chesapeake Bay, we are offering our latest and greatest artificial dog grass product to all dog owners living in Maryland, Washington D.C., and Virginia. Our newest fake dog turf product checks off every box for features you'd want your artificial grass lawn to have to make yourself and your dog happy.
From being very durable, to secure, to comfortable, and most importantly of all, safe. Our artificial pet and dog grass will fulfill all the needs of you and your wonderful pet pooch.
Meet Emily & Cooper Who Are On The SYNAugustine847 Artificial Dog Grass
Here you can see one of our lovely employees, Emily, and the dog Cooper (Emily rescued him) on the SYNAugustine847 fake pet grass. If we didn't tell you it was fake grass, you wouldn't be able to tell the difference. And it seems from the fun they are having on it that they don't mind either!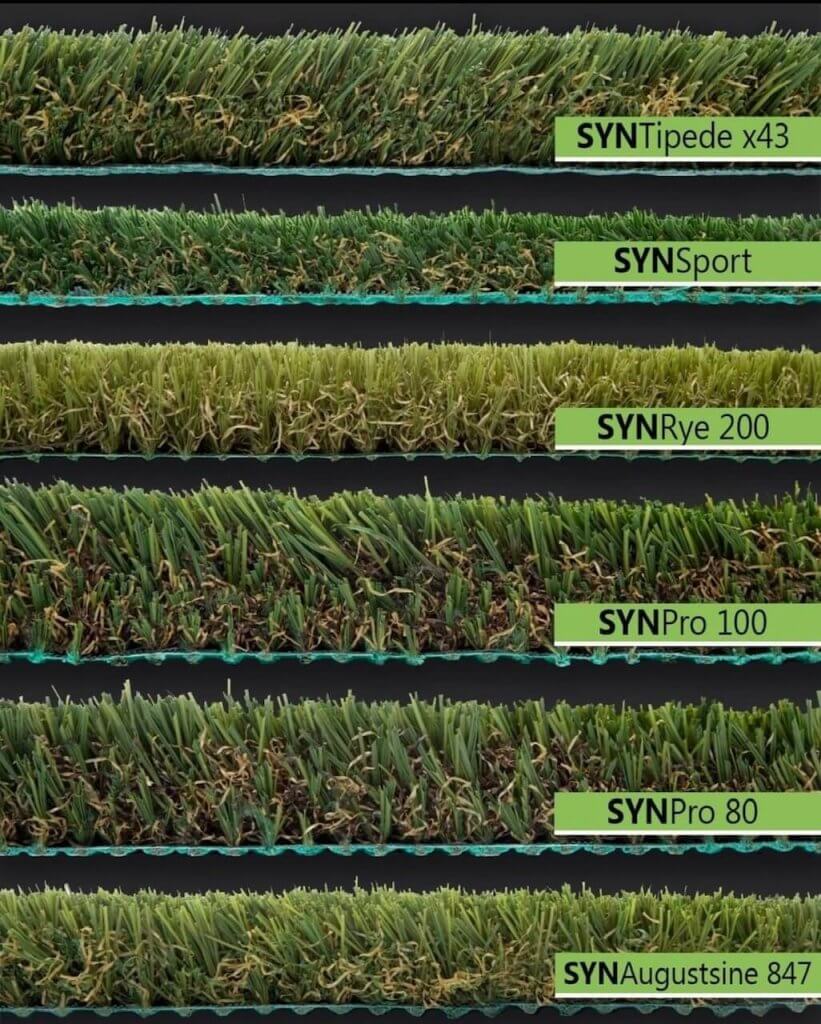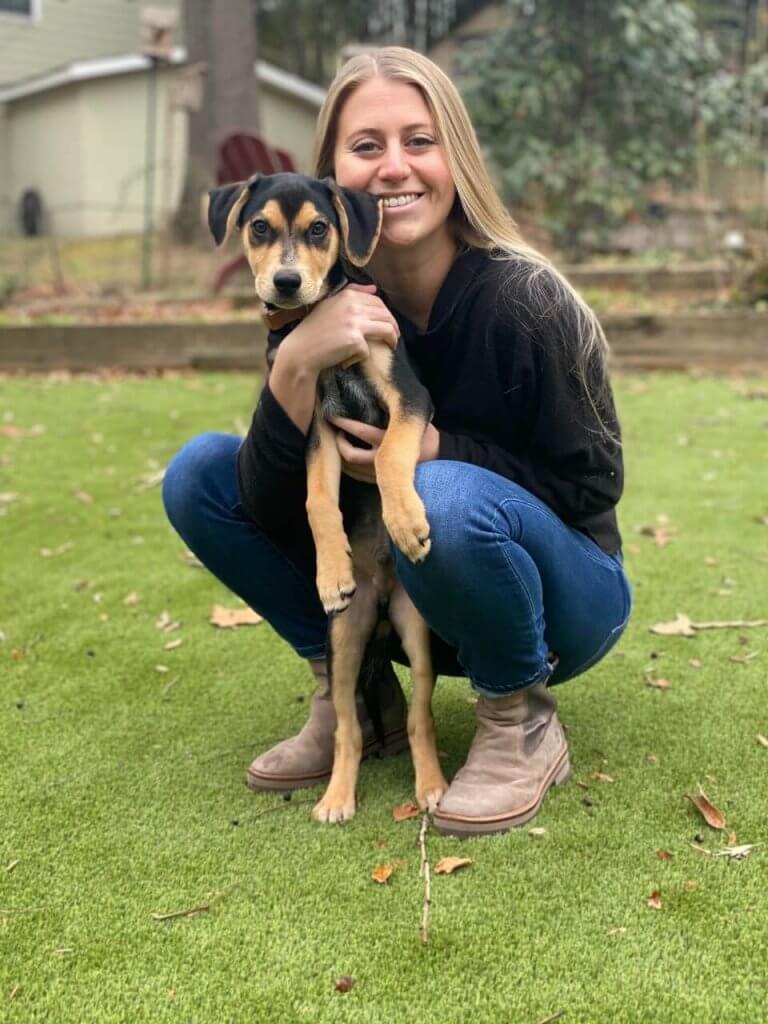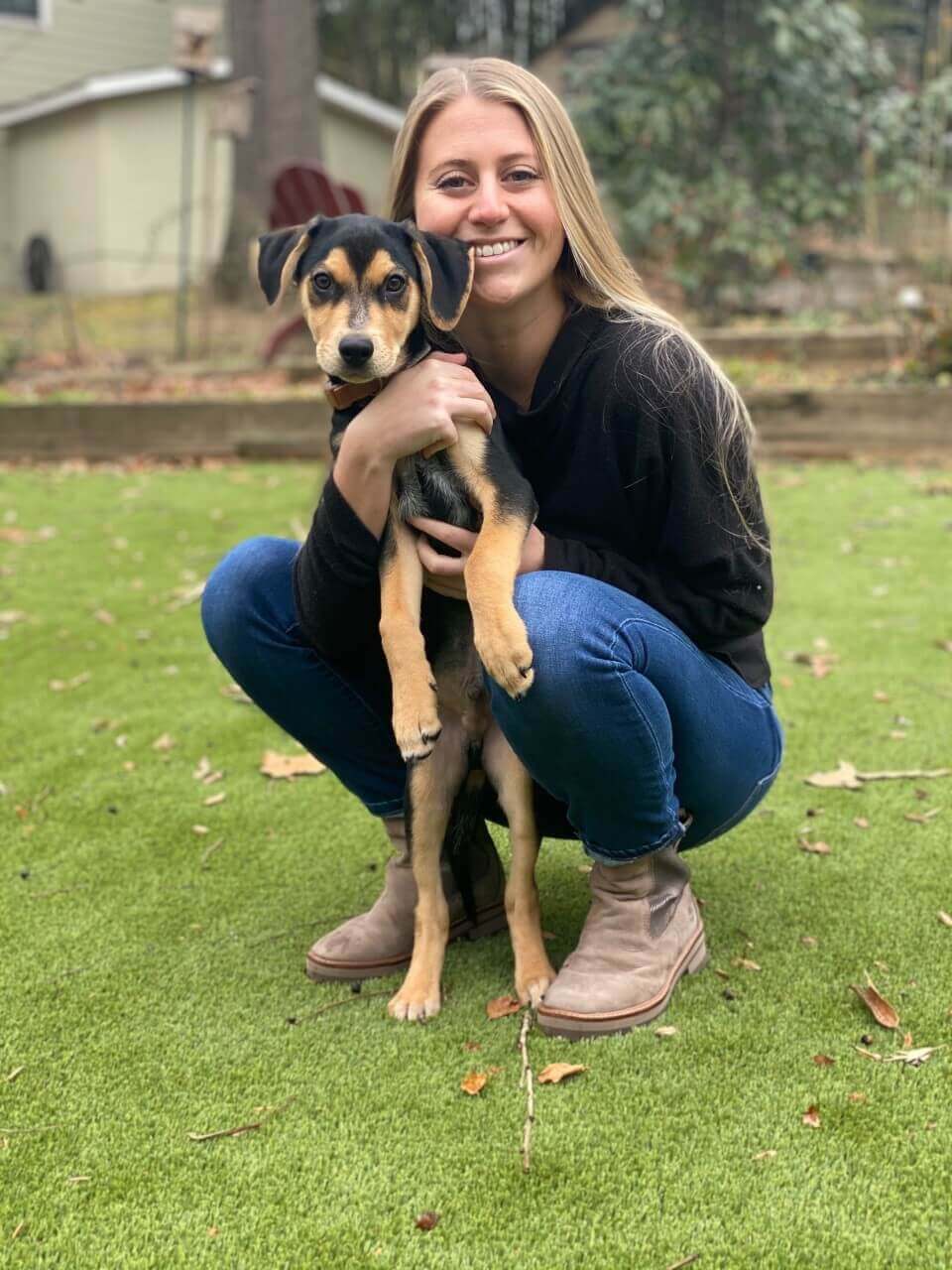 We Offer a Discount For Rescue Dog Owners
Just like we greatly appreciate Emily for rescuing Cooper, we appreciate anyone in Maryland, Washington D.C., and Virginia who adopts or rescues dogs. So if you have adopted or rescued a dog, we want to pay it forward to you. Simply call and speak to one of our cordial staff and see if you qualify for a $250 discount.
Our Synthetic Pet Grass Is Extremely Safe Pet Grass
For just about any safety concerns you can think of when it comes to your grass and your dog, we've got you covered.
No Fertilizers Or Herbicides Or Pesticides Needed
Unlike regular grass, which may often need to be given fertilizer or treated with some sort of pesticide, our artificial pet grass will never need this. This means you won't have to worry about your dog ingesting any of these products, which could cause nasty symptoms. There's a reason those lawn treatment signs exist on people's yards!
Not Habitable To Fleas Or Ticks
While regular grass is habitable to parasites like fleas and ticks, the SYNLawn artificial pet turf is not. This means you won't have to worry about letting your dog out into your yard and coming back into your house with unwanted guests. Not only can these parasites transmit infections and diseases to your dog, but they can do the same to you should your dog bring them into your home.
Won't Grow Plants That Can Harm Your Dog
Certain weeds out there can make your dog quite sick if ingested. Also, grass seed can be surprisingly harmful to dogs, as it can get stuck to their fur and irritate their skin. With our artificial pet grass, you won't have to concern yourself with potentially harmful things growing in your yard.
No Puddles To Harbor Bacteria Or Mosquitoes
Puddles forming in your yard can be a potential source of danger for your dog. If there are stagnant puddles of water in your yard, bacteria can multiply in them, which certainly won't be a good thing should your dog then drink from it. Additionally, mosquitoes love to lay their eggs in stagnant water; so when they hatch, they can target your dog and you. With our latest pet grass, it drains quickly so no stagnant puddles of water form in your yard.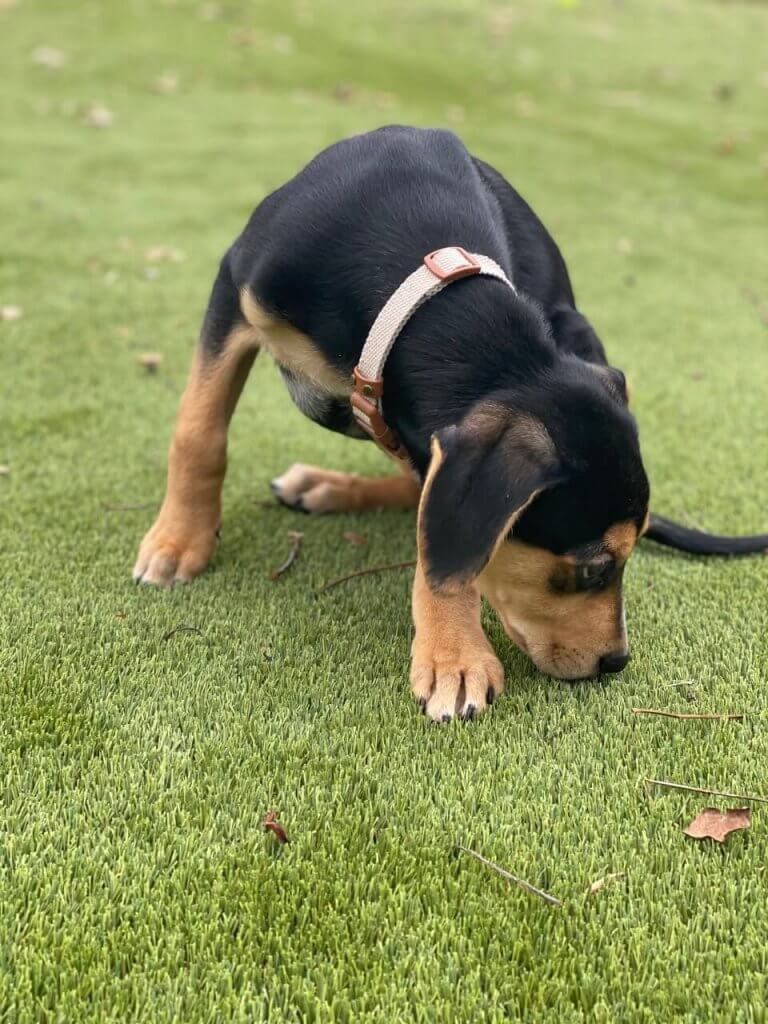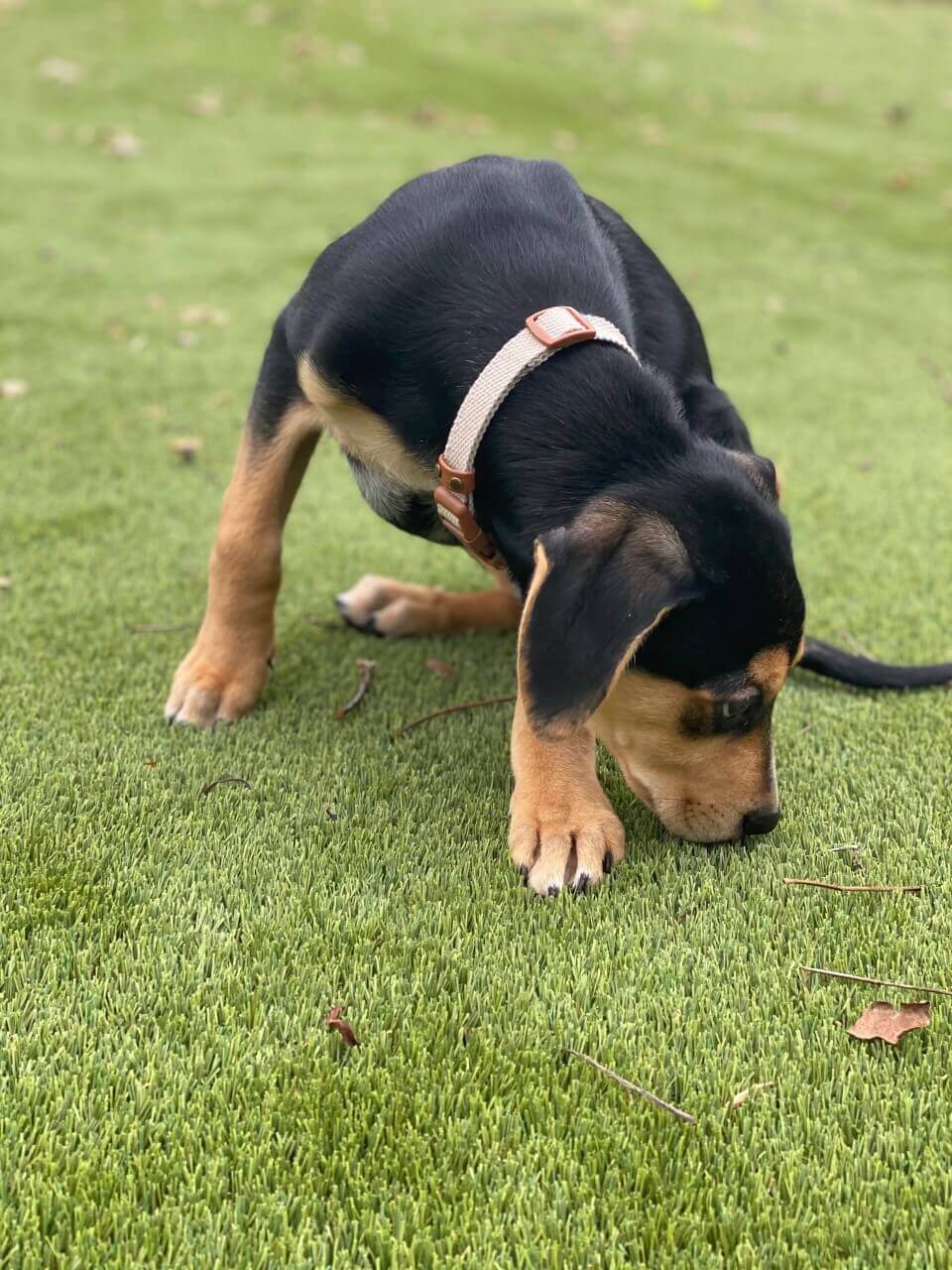 Our Synthetic Pet Grass Prioritizes Cleanliness
The last thing you want is a filthy yard that not only affects your dog, but smells foul as well. With our latest synthetic dog run turf, neither of these things will be an issue. With the latest in innovative quick draining technology plus odor control, your pet grass lawn will look and smell beautiful year round.
The Days Of Your Dog Jumping Into Mud Puddles & Running Through Your House Are Over
It can be a huge headache for your dog to jump into a dirty mud puddle in your yard and then dash into your house, leaving muddy footprints everywhere! When that happens, not only do you have to spend time cleaning your house, but you'll also have to give your dog a bath. The latest in artificial dog turf will prevent any of this from happening.
Because our latest version of fake pet grass drains fast, filthy puddles in your yard won't form in the first place for your dog to run into and roll in, preventing them from being completely covered in dirt.
No More Foul Odors For You & Your Dog To Smell
With regular lawns, it's much easier for foul smells to build up over time. If your dog chooses to urinate in one spot, that area can quickly begin to smell if the drainage is poor. With our artificial pet turf that drains swiftly, bad smelling stenches will no longer be a worry.
With regards to solid waste, our synthetic pet grass is both antimicrobial and very easy to clean, making this one less thing you have to fret over.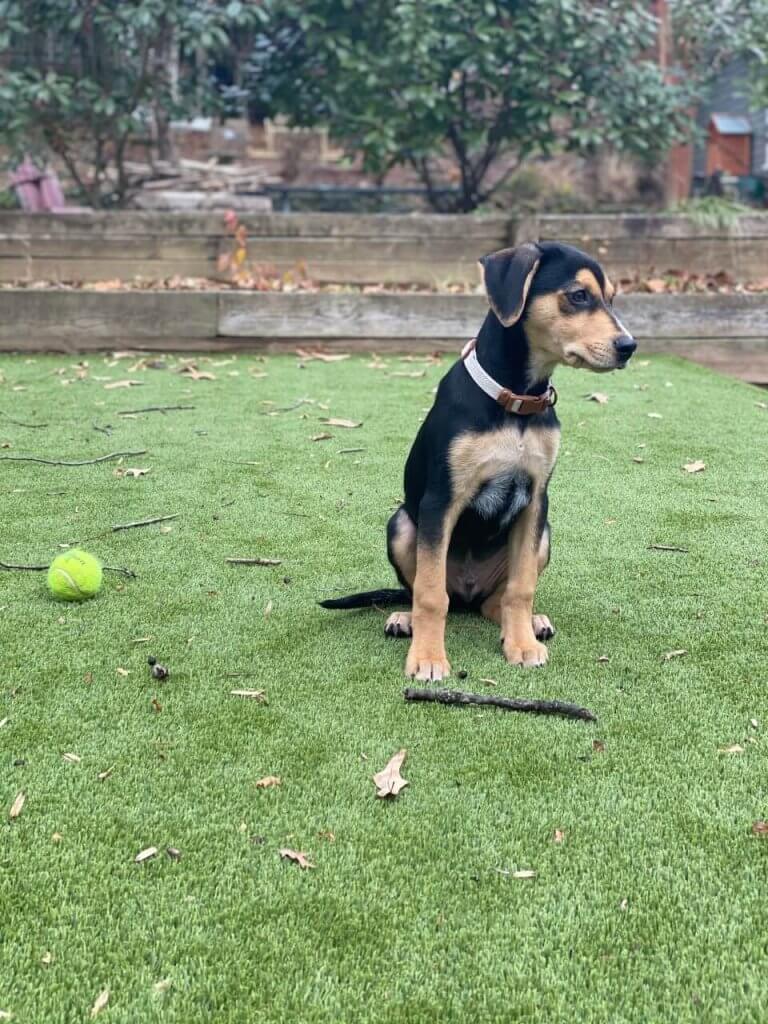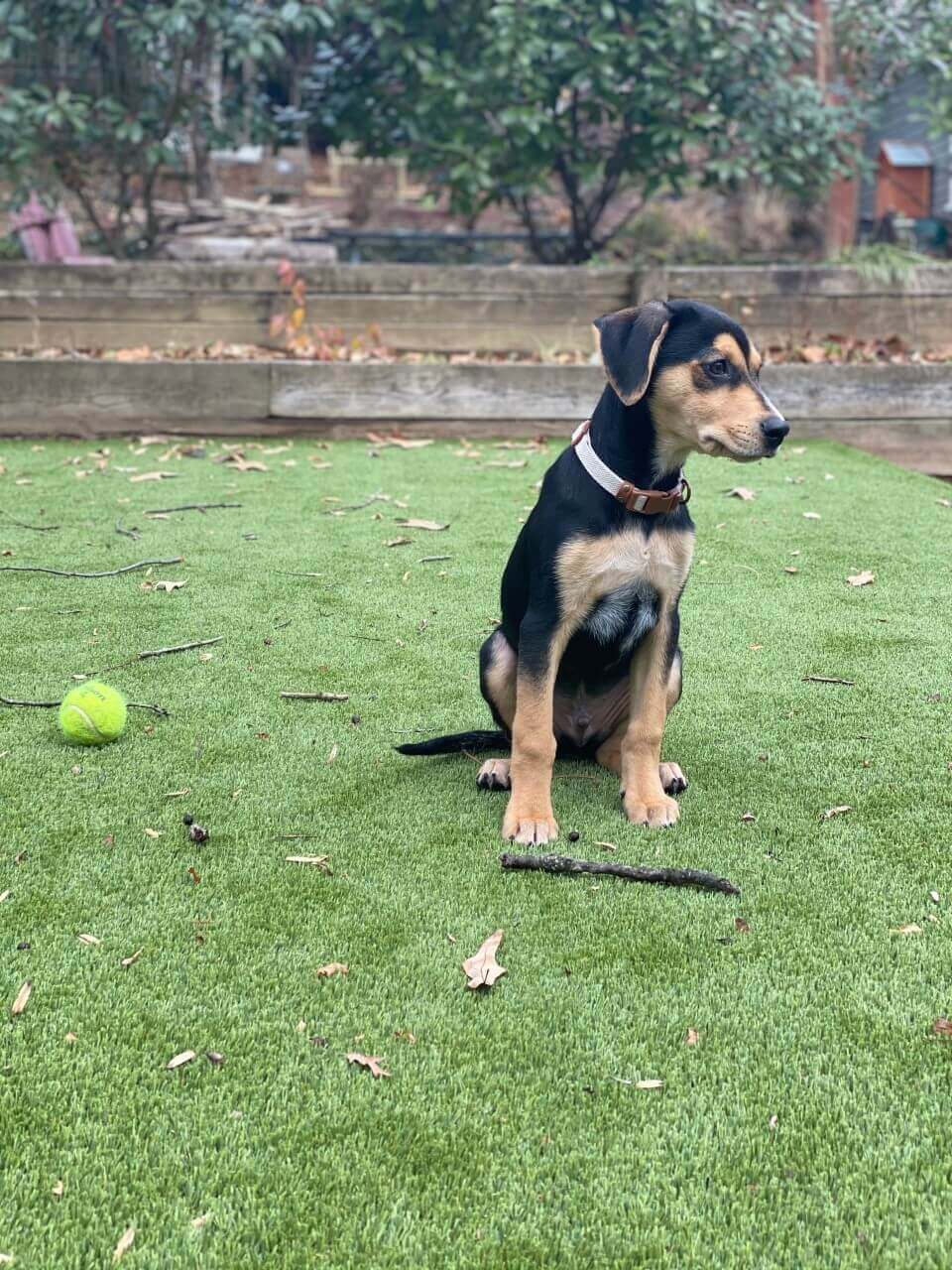 Our Synthetic Pet Grass Is Durable & Secure
Our latest version of artificial grass is extremely strong and durable, meaning it won't break and will be able to keep your dog safe.
Your Lawn Will Look The Same No Matter How Much Your Dog Runs & Plays In It
Due to the incredible strength and durability of our synthetic fake dog grass, your dog will be able to run and play to their heart's content. While a big dog running and digging in the yard would normally leave quite a mess, our synthetic pet grass will look like nothing happened!
Your Dog Will Be Secure In Your Yard
Our synthetic pet grass is so durable it will be able to fully resist your dog digging into it. There are many other major benefits besides preventing your lawn from looking like a moonscape. One of the biggest worries of pet owners is that their dog will dig under a fence and escape their yard. With this latest version of synthetic dog turf, this thought no longer has to be something that you lose sleep over.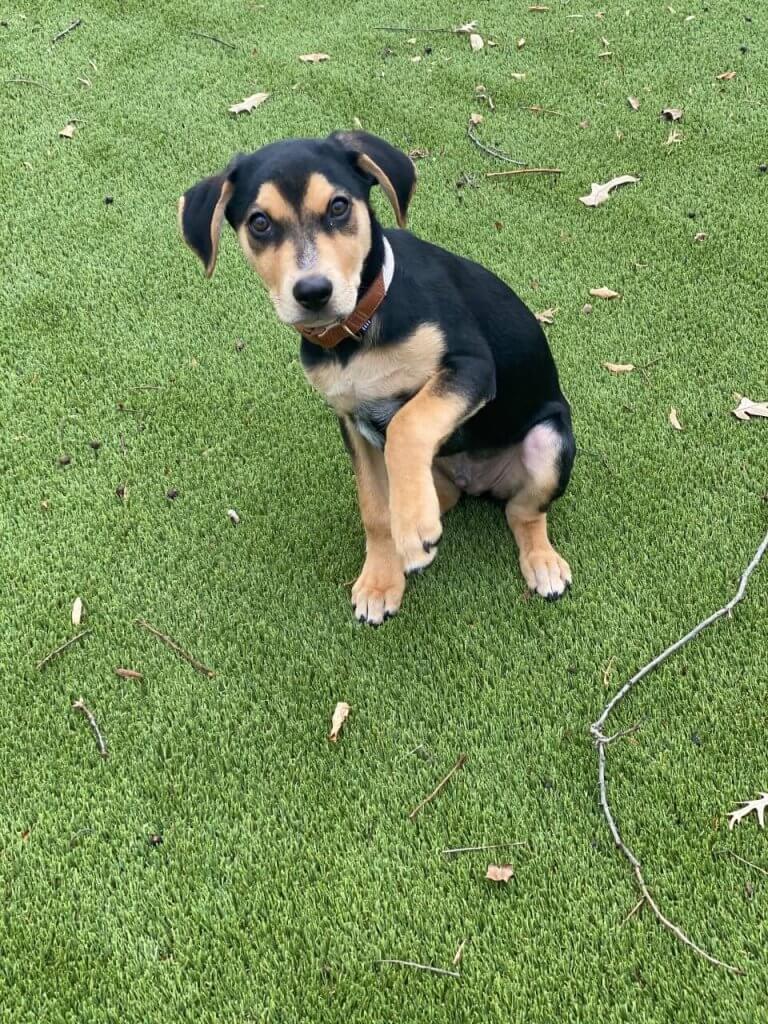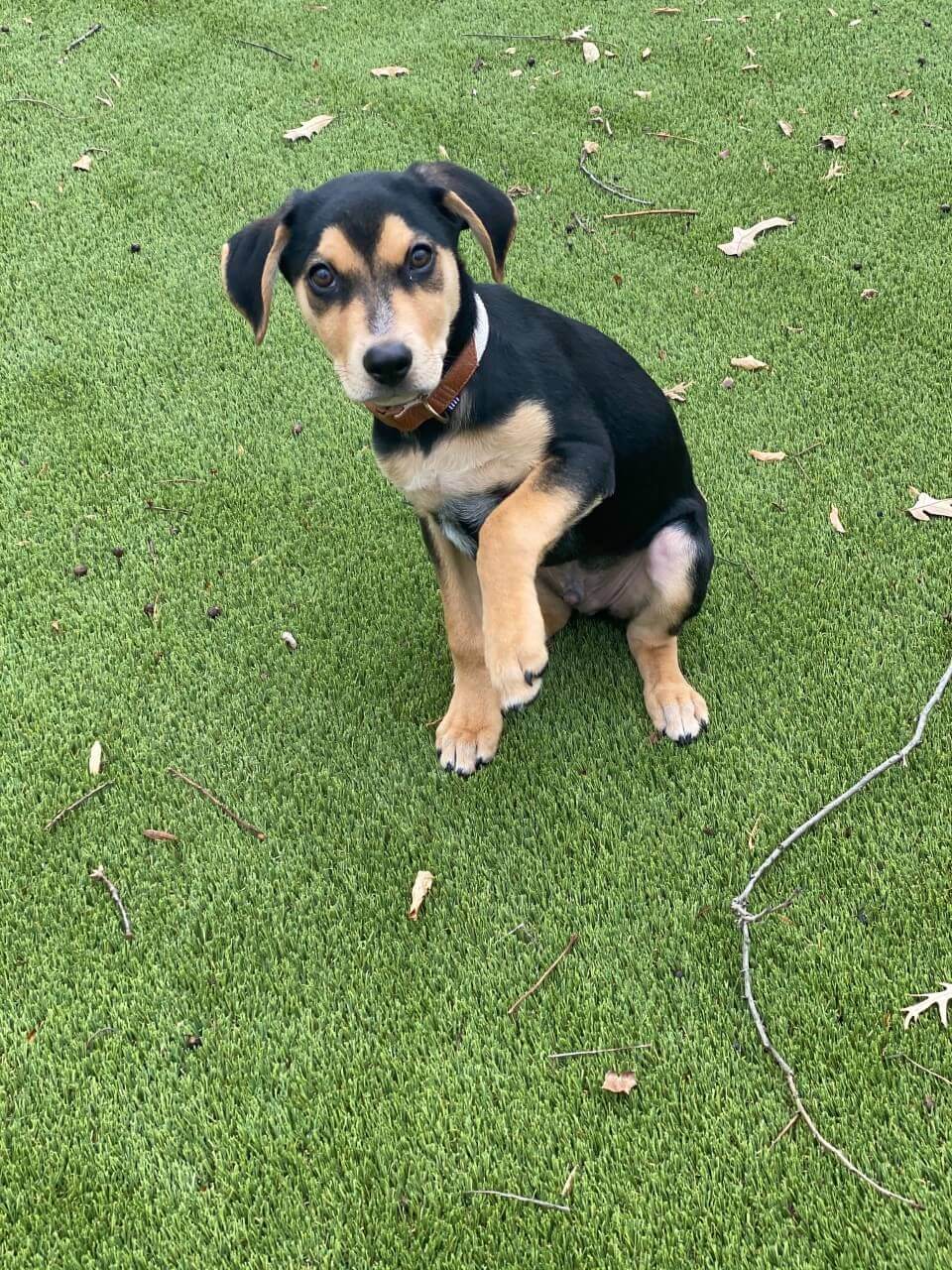 SYNLawn Pet Turf Is Extra Comfortable
Besides looking incredible, our latest synthetic dog run turf is also very comfortable for your dog. Firstly, the artificial pet turf looks and feels just like real grass. This means your dog won't be able to tell the difference while having fun outside. Secondly, it is made of our temperature cooling artificial grass. This means that even during a warm sunny day, the artificial pet grass will be able to dissipate heat so that it doesn't get too hot for your dog.
Why You Should Get Artificial Pet Grass
Pretty much every feature you could want in artificial pet grass for your dog, the SYNLawn synthetic pet grass provides. It looks and feels just like real grass. It is comfortable to play on. It prioritizes cleanliness and odor control. And most important of all, it is safe and secure for your pet to run around and play on.
So if you are looking for a professional dog turf installation service in Maryland, Washington D.C., or Virginia, call or contact us now for a free consultation and we'd love to help you design your pet grass project!