Keeping your little ones safe is our number one goal and that is exactly why we offer protective padding for our custom designed playground synthetic turf installations. Be ready to catch them with our deep cushioning underlay so when they trip, fall or stumble as they play they land more softly.
Playground protection 24/7
We know it's not easy keeping track of your active little ones but we can help you stay a step ahead of them with our protective playground surface.
Available for playgrounds and play areas of any size or shape
A SYNLawn Chesapeake Bay artificial playground turf is appropriate for any application from professional child care centers, play parks, schools, all the way to your very own backyard playground.
Our custom designed and professionally installed playground turf helps support you in your efforts of keeping your little ones as safe during play time.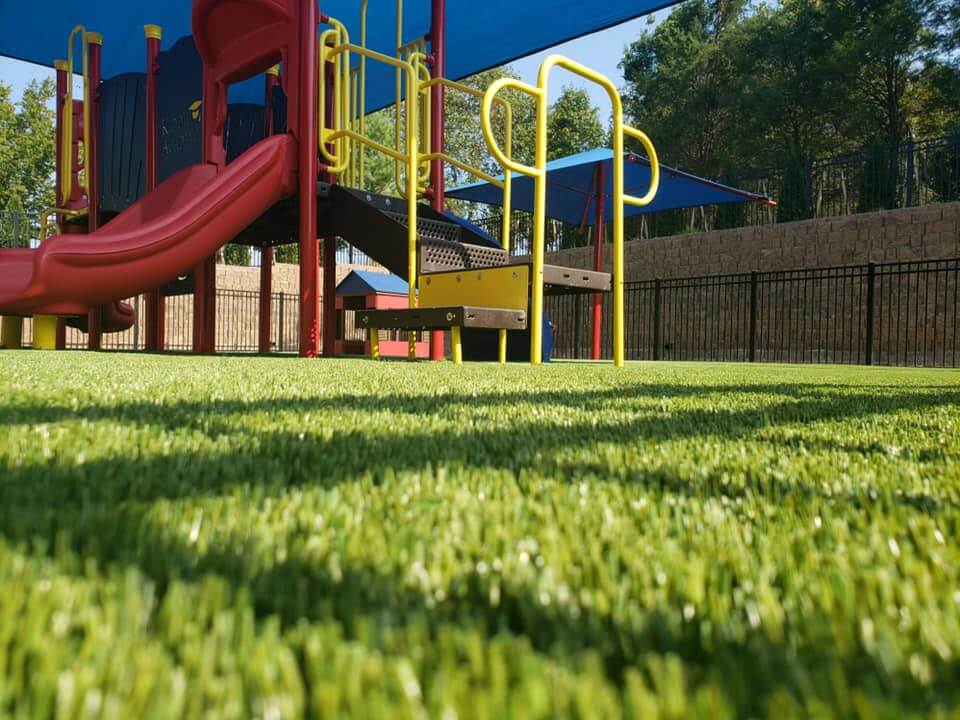 Reduce microbials, dust and allergies
To go a step further, protect your family by utilizing Envirofill with Microban antibacterial protection that reduces the spread of germs, allergens, irritants, molds and more.
Clean playground surface
No need to worry about grass stains on you or your children with our durable artificial playground turf. And tracking in mud is a thing of the past with our tough and durable synthetic grass playground surface.
Budget friendly and built to last
While keeping your children safe is priceless, our synthetic grass playground surfaces are budget friendly. And the synthetic lawn looks beautiful while protecting those little ones — the lawn stays green and endures for many years even with hours upon hours of the toughest play.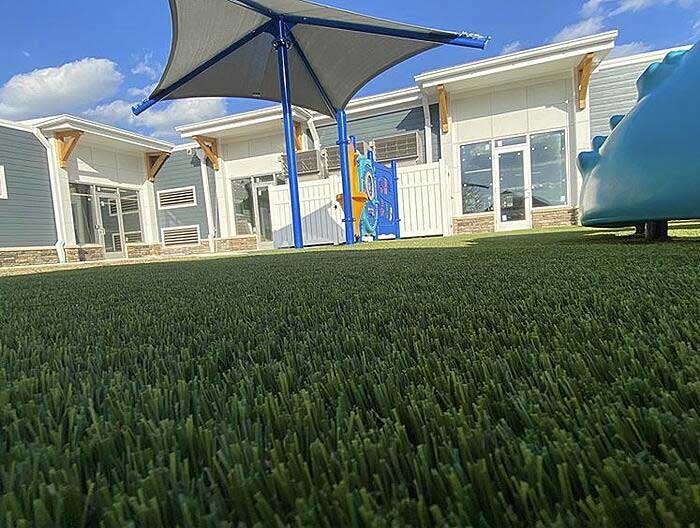 Contact us
At SYNLawn Chesapeake Bay we take your children's safety seriously, we pride ourselves on delivering a safe and durable playground surface or artificial grass lawn that you and your family will happily enjoy for a long time.
If you are looking for a beautiful play space for you and your family and you want to be proactive in keeping your little ones as safe, give us a call at 443-376-6787 or send us an email for a free quote, we are always happy to help.