Artificial pet grass from SYNLawn Chesapeake Bay is ideal for allowing pets with allergies or sensitive skin in Maryland, Virginia, and Washington D.C. to play on a gentle surface without discomfort. Not only is our high-quality artificial grass soft for safer play, but it also possesses durable characteristics that help the turf last for years – even with consistent use from pets and their owners.
In backyards and commercial pet facilities in Maryland, Virginia, and Washington D.C., many pet parents and pet business owners are transitioning to artificial grass from traditional sod. The benefits are remarkable, so it's easy to see why so many are making the switch!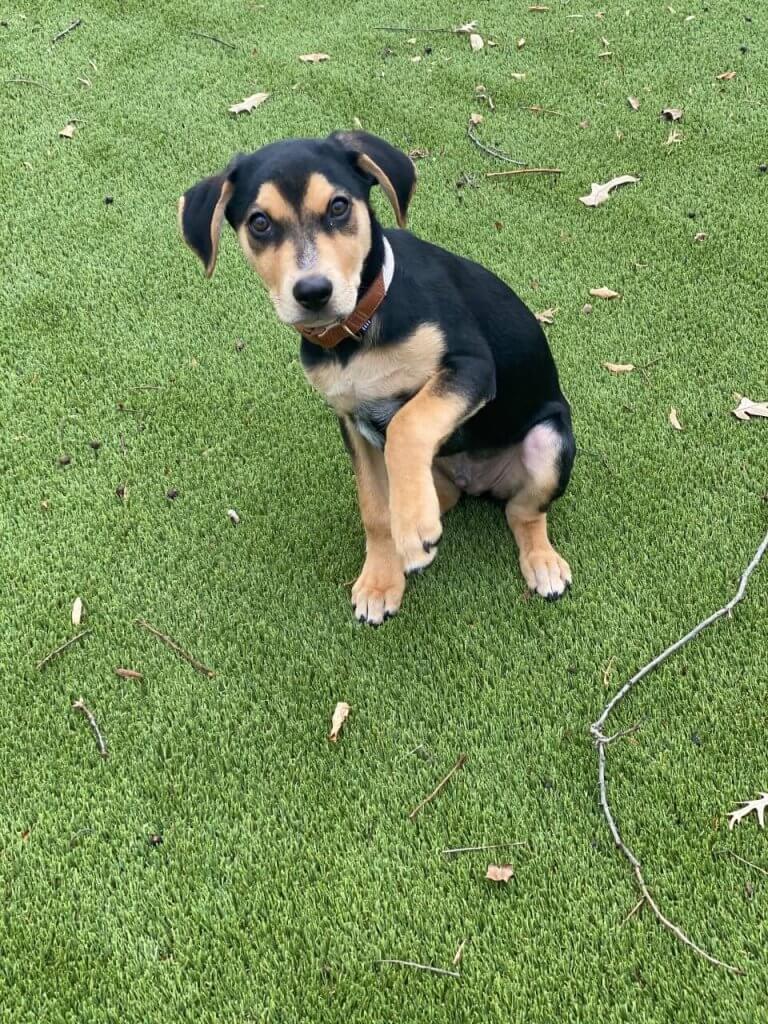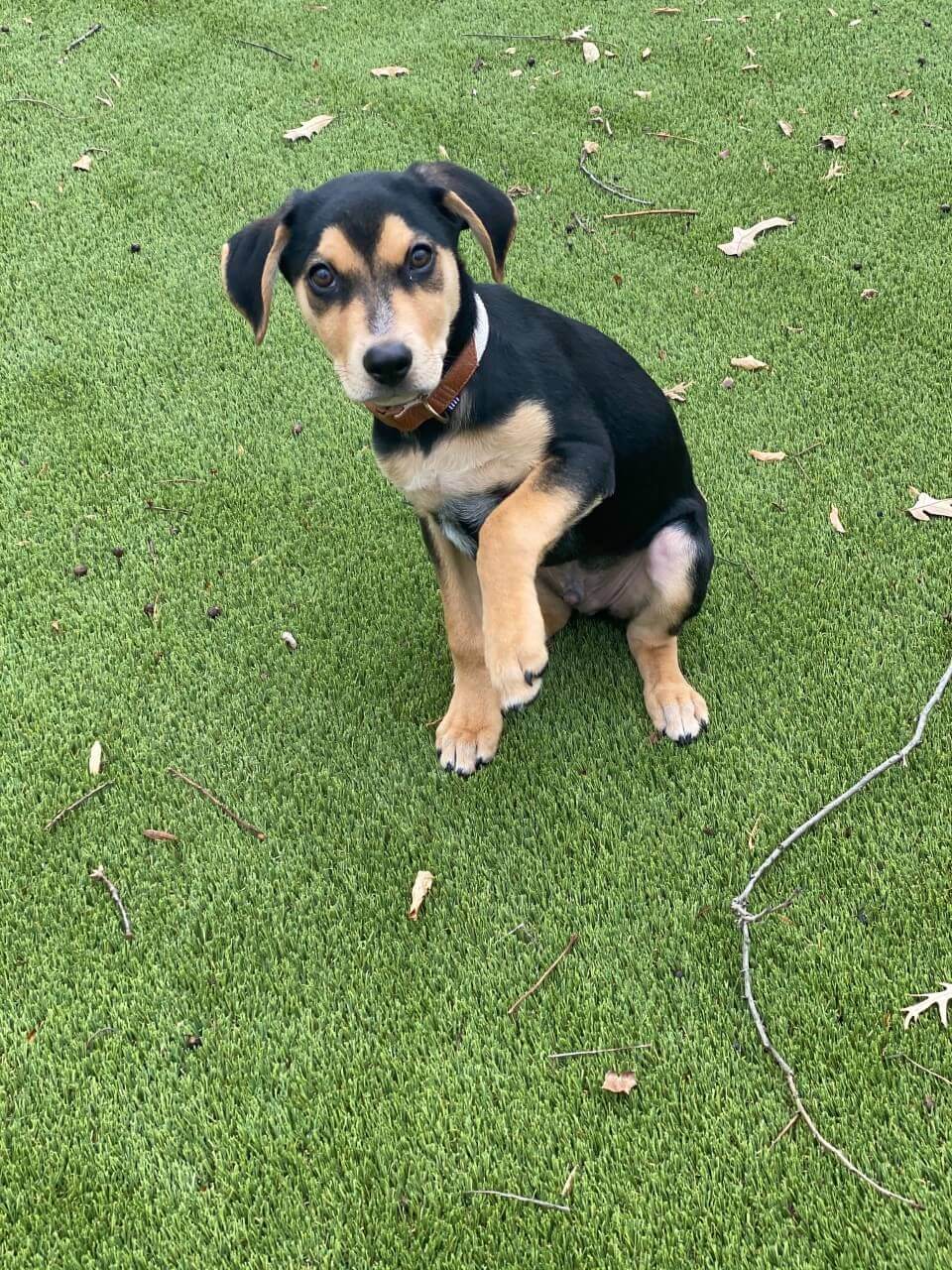 Artificial Pet Turf from SYNLawn Chesapeake Bay
One aspect of artificial dog grass from SYNLawn Chesapeake Bay that makes it stand out against competitors is its ultra-realistic look and feel. However, unlike natural grass, our synthetic turf always looks lush, vibrant, and perfect. And the best part? It doesn't require high levels of maintenance!
Further benefits of our high-quality artificial pet turf also include:
Superior Durability
Durability is crucial when it comes to choosing the best artificial grass for pets, your home, or a commercial pet project, such as a dog park or doggy daycare. However, many cheap turf options often sacrifice durability for aesthetics or simply to save money. Thankfully, at SYNLawn Chesapeake Bay, our American-made artificial pet grass is a remarkable combination of superior strength, flawless looks, and a comfortable feel.
Many pet owners worry that their large dogs or little Houdinis will ruin artificial grass by digging through it. Digging through a yard is often a massive safety concern, but our synthetic pet turf helps curb that issue! Our pet grass is created with safety and comfort as top priorities, which means that our artificial pet grass is made to be gentle on paws yet durable enough to hold up against determined claws. This helps keep your pets safer without sacrificing comfort!
Greatly Reduces Allergens
Dogs, cats, and other pets prone to allergies, especially natural grass allergies, can greatly benefit from our synthetic pet turf. Traditional lawns can cause serious itchiness and inflammation for animals who are sensitive to grass allergens. However, these are not the only kinds of allergens typically found in natural grass. Other allergens can also be introduced to natural grass by insects, weeds, and other pests like rodents. Fortunately, allergens from pests as well as traditional grass can be reduced by installing artificial grass, making it an ideal alternative.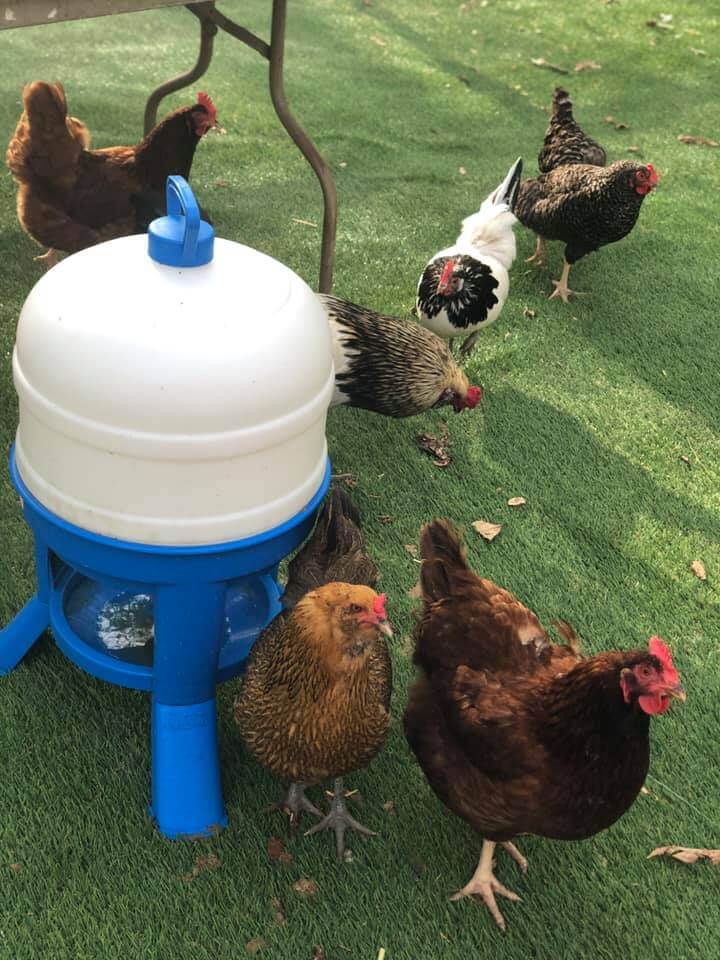 Installing synthetic pet turf also means you'll no longer need to fertilize your yard or use any chemical treatments that could negatively affect your pet. Plus, your pup will be able to roll around on our synthetic grass without being covered with green grass stains, dirt, or mud. Pets and their parents win in this scenario!
Improved Cleanliness
Unlike natural grass and other surfaces, artificial pet grass from SYNLawn Chesapeake Bay is easy to clean and keep clean. Our synthetic turf provides pet owners with quick drainage, so cleaning only requires a brief hose down that doesn't create puddles or pools on the surface. As a bonus, pet urine will not stain or kill our artificial grass. In addition, since liquid does not pool on the surface, lingering pet waste odors can become a distant memory.
Take Advantage of a Free Quote Today!
The experts here at SYNLawn Chesapeake Bay are ready to help transform your yard, pet facility, or dog park in Maryland, Virginia, or Washington D.C. into a friendlier area for pets with our high-quality artificial pet grass. Whatever your needs are, our team is up to the task! We feel confident your pets will likely love our synthetic pet turf and that you will also appreciate all of its advantages. Our artificial pet grass is durable yet gentle and less likely to trigger allergies, making it a safer and healthier surface for people and pets.
For inspiration and ideas, we invite you to take a look at our artificial grass photo gallery. Then, when you are ready, contact us for a free quote on artificial pet grass!