If you are getting ready to install artificial grass at your home or business in Virginia, Maryland, or Washington DC, let SYNLawn Chesapeake Bay show you why you should go straight to our team of professionals for your artificial grass installation. Your lawn is important to you. Our expert staff will ensure that our synthetic turf is installed correctly, so you, your family, or your business can enjoy an artificial lawn for years to come.
Reason #1: Save Money
Your landscaper may offer to install your artificial grass, but that may lead to a much higher cost in the long run. They are more than likely not certified installers with quality experience. They may even use cheap synthetic turf that will not look realistic, have proper drainage, or stand the test of time. If you have kids and pets, be especially aware of these concerns as they require a specific variety of artificial grass.
Here are some additional ways you will save money by working with SYNLawn Chesapeake Bay for your artificial grass lawn:
Turf that Lasts
Limited Lifetime Warranty
Proper Selection the First Time
If you choose SYNLawn Chesapeake Bay for your artificial grass installation, you will save a fortune over time. We only install the highest quality synthetic turf. Not only that, but we also have ultra-realistic turf that is made in the United States. Our professional designers will help you select the exact type of artificial grass you need for your project and our skilled and certified installers will bring it to life.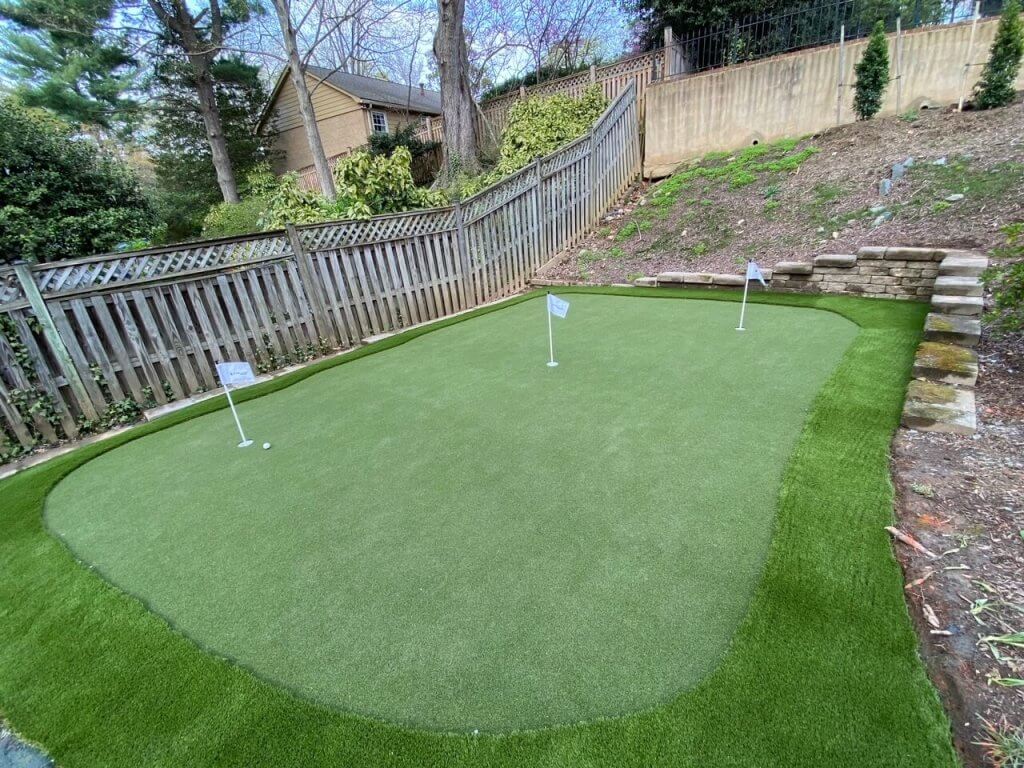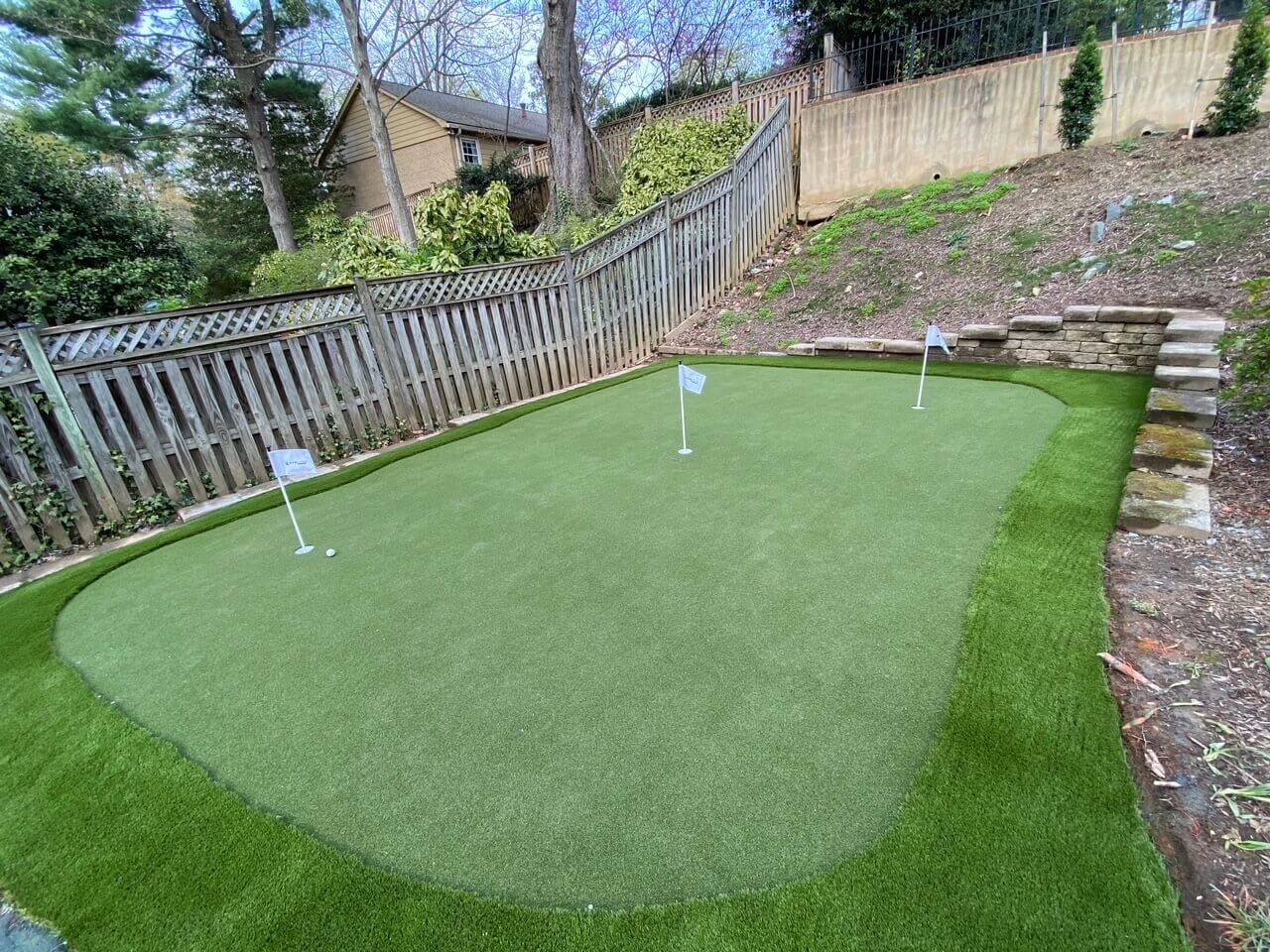 Reason #2: Get it Done Right the First Time
By choosing our team of experts, you will get your artificial grass installation done right the first time. Inexperienced installers often do not have the experience, and enthusiasm will not make the cut when it comes to your synthetic lawn. Improperly installed synthetic turf can have rippling, lifting edges, improper drainage, fiber loss, and more! Don't risk these unpleasant issues; choose the professionals at SYNLawn Chesapeake Bay, today.
Our team at SYNLawn Chesapeake Bay is highly experienced, and when it comes to customer satisfaction, we have a proven track record. Artificial grass is what we are most passionate and knowledgeable about. We will not leave you feeling disappointed. We are dedicated to getting the job done right.
Reason #3: It Will Look Highly Polished
When people see your landscaping, you want it to look highly polished. However, if you choose an inexperienced installer, you may end up with an embarrassingly cheap turf that you regret. At SYNLawn Chesapeake Bay, our artificial grass is ultra-realistic and will look stunning every day of the year.
We have the perfect options for any outdoor space with our wide selection of synthetic turfs. Our high-quality artificial grass installations will provide you with the gorgeous grass lawn you envision. And it stays lush and green day in and day out.
Reason #4: We Stand by our Work
As a family-owned and operated business with over 40 years of experience, we always stand by our work. Our team of craftsmen are sincerely proud of the custom landscapes they create, and as one of our clients, you are always covered by SYNLawn's limited lifetime warranty.
With our incredible team of creative designers, professional installers, quality artificial grass, and limited lifetime warranty, our customers receive a gorgeous, long-lasting outdoor lawn. And these lush artificial lawns can be used as an outdoor living space, putting greens, outdoor dining area, garden patio, pet grass or children's play area and more.
Call Us Today for a FREE Quote!
Artificial grass has come a long way throughout the years, and we pride ourselves here at SYNLawn Chesapeake Bay on being a leader in the industry. Our team of experts provides our customers with professional artificial grass installation. Contact us today to learn more about our synthetic grass or receive a free quote for your artificial grass commercial or residential project!