The experts from SYNLawn Chesapeake Bay offer picture-perfect artificial grass for sale and installation in Washington D.C. Our many synthetic turf products provide homes, businesses, and other properties in the area with highly beneficial surfaces – from lawns to landscapes and even putting greens. With their year-round beauty, durability, lack of maintenance, and weather resistance, our artificial grass products are ideal for use in Washington D.C.
Artificial Grass Options From SYNLawn Chesapeake Bay
At SYNLawn Chesapeake Bay, we offer a variety of options when it comes to installing synthetic lawns and more. Whether you are looking for a landscaping project, sports court, pet lawn, or something else, we have a solution for you! Our many artificial turf options for residential, commercial, and other property types include:
We cater to all of the Chesapeake Bay area, and we can get exactly what you are looking for in order to get your next surfacing project finished and looking its best.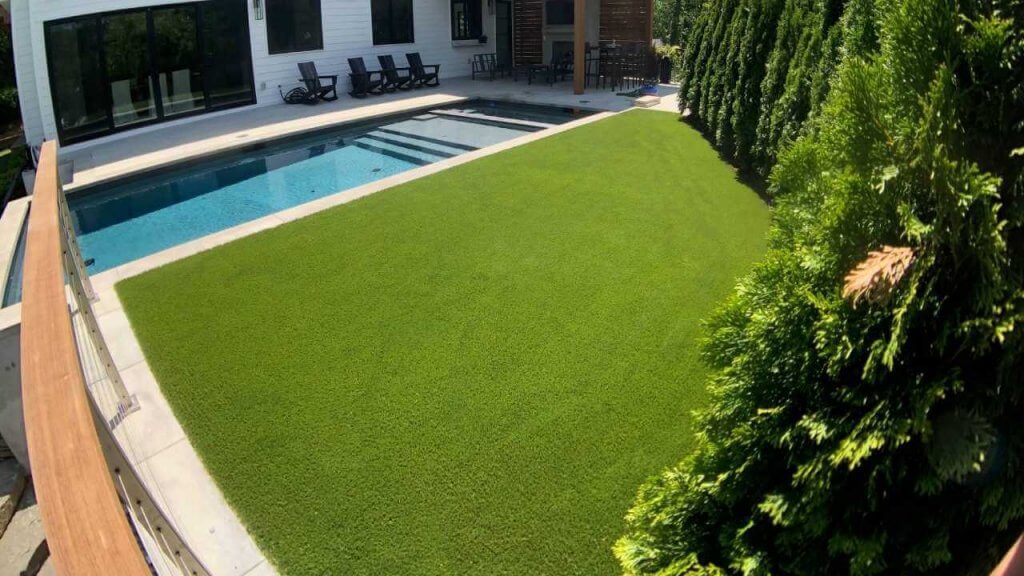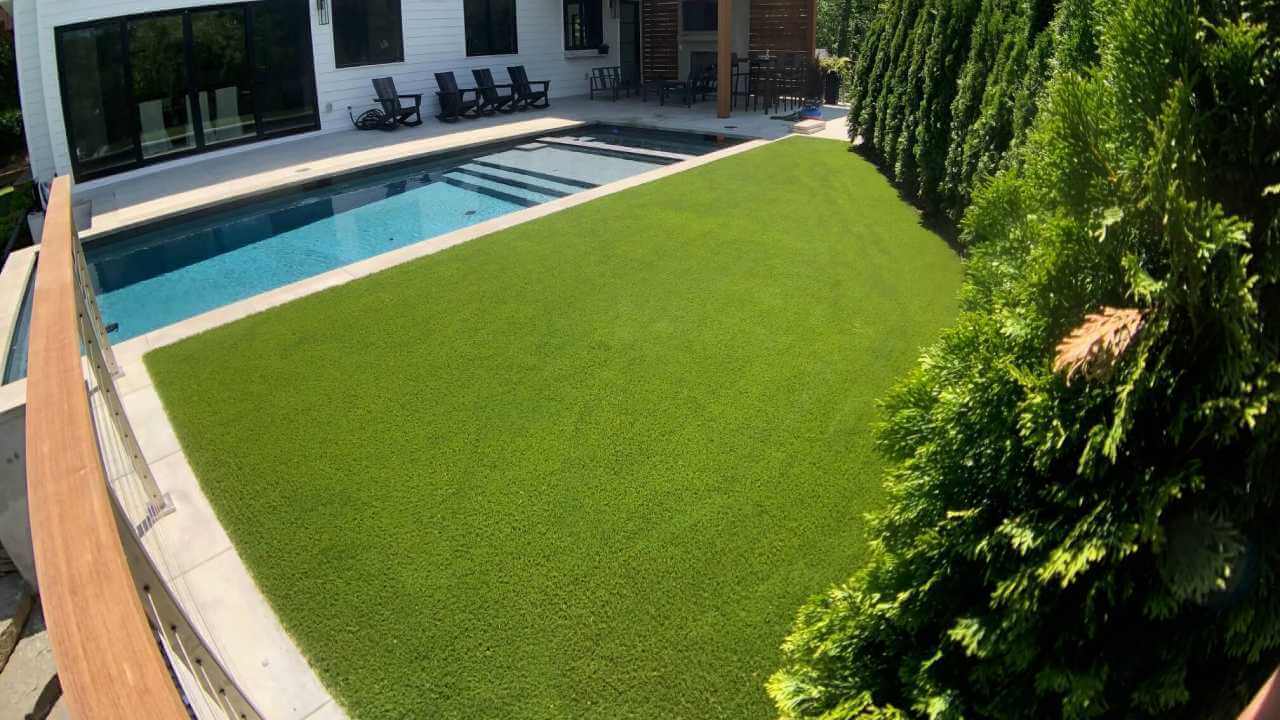 Benefits of Making the Switch to Our Synthetic Grass
Using our artificial grass products in Washington D.C. is a benefit to our customers. Our artificial turf gives them the ability to save time and money. It also provides them the peace of mind that their new lawn, landscape, or putting green is taken care of, and that even after installation, they do not need to do much to keep their new, evergreen surface looking fresh, new, and green all year round.
Perhaps the most significant benefit of using our synthetic turf products is that our customers no longer need to continually spend money to keep their lawns up to their best standards. So no more watering or fertilizing taking up your weekends! Not only that, but you also get to take out the effort and time of needing to maintain lawns and landscapes. So no need to spend free time cutting the grass in order to maintain the aesthetic of a perfect lawn.
Overall, by making the switch to artificial grass with the pros here at SYNLawn Chesapeake Bay, we can give you the perfect green grass that you have always dreamed of without the hassles necessary to keep it up. Instead, you will have the time to enjoy your lawn – rather than maintain it.
Weather-Resistant Artificial Lawns & Landscapes
Properties throughout Washington D.C. are often subjected to various types of weather in any given year. From rain to persistent sunshine and even snow, grass surfaces in the district experience it all. Sadly, many of these elements can cause traditional grass surfaces to wither and die off. But fortunately, it does not need to be this way! At SYNLawn Chesapeake Bay, our artificial grass products are weather-resistant. In doing so, they will provide consistently lush, green looks all year round – regardless of the temperature, yearly rainfall, or even snow.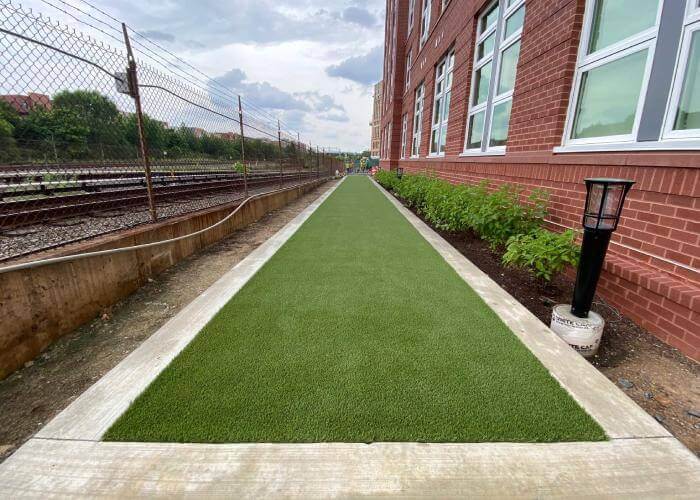 Why Choose SYNLawn Chesapeake Bay for Artificial Grass Installation in Washington D.C.?
At SYNLawn Chesapeake Bay, our products offer our customers the ability to build what they want, where they want. While offering lawns for homes and landscaping projects, we can also make sure that your sports fields, pet areas, playgrounds, and golf courses are good to go whenever you need them to be with our artificial grass installation in Washington D.C. We have years of experience selling and installing synthetic turf, and we have learned how to give our customers the best possible service. After experiencing our high-quality product, you will have the time and energy to get outside and enjoy every bit of your lawn!
Get a Quote for Artificial Turf Supply & Installation Today!
Impressive artificial grass from SYNLawn Chesapeake Bay is available for sale and installation for properties in Washington D.C. Our weather-resistant artificial turf helps provide consistent beauty while eliminating common grass maintenance needs. Contact us today to learn more and receive a free quote for our industry-leading synthetic grass!