SYNLawn Chesapeake Bay creates beautiful artificial grass and synthetic turf systems for commercial outdoor seating areas in MD, DC, and VA. Treat your restaurant patrons to an outdoor seating experience they won't soon forget with our luxurious synthetic grass.

The look and feel of our synthetic grass lawns are ultra-realistic and will give your guests the experience of outdoor garden dining; without giving you the hassles or upkeep of dealing with traditional sod lawn.  Sturdy, durable and long-lasting artificial grass lawns stand up to the rigors of outdoor dining, heavy foot traffic and use. Staying green and vibrant looking regardless of the seasonal changes.
SYNLawn Artificial Grass Lawns – Restaurant Garden Dining, Outdoor Patio Dining and More
If you own a commercial business that provides outdoor dining or patio seating for your clientele and you are looking for a low maintenance option for your space, then you have found your answer with a luxurious artificial lawn by SYNLawn Chesapeake Bay.

Synthetic grass is versatile and fits to a variety of uses and commercial settings. From a formal dining venue to a more casual one we can do it all. Our professional team of experts design, build and install an artificial grass oasis that stays true to your concept and vision for your space.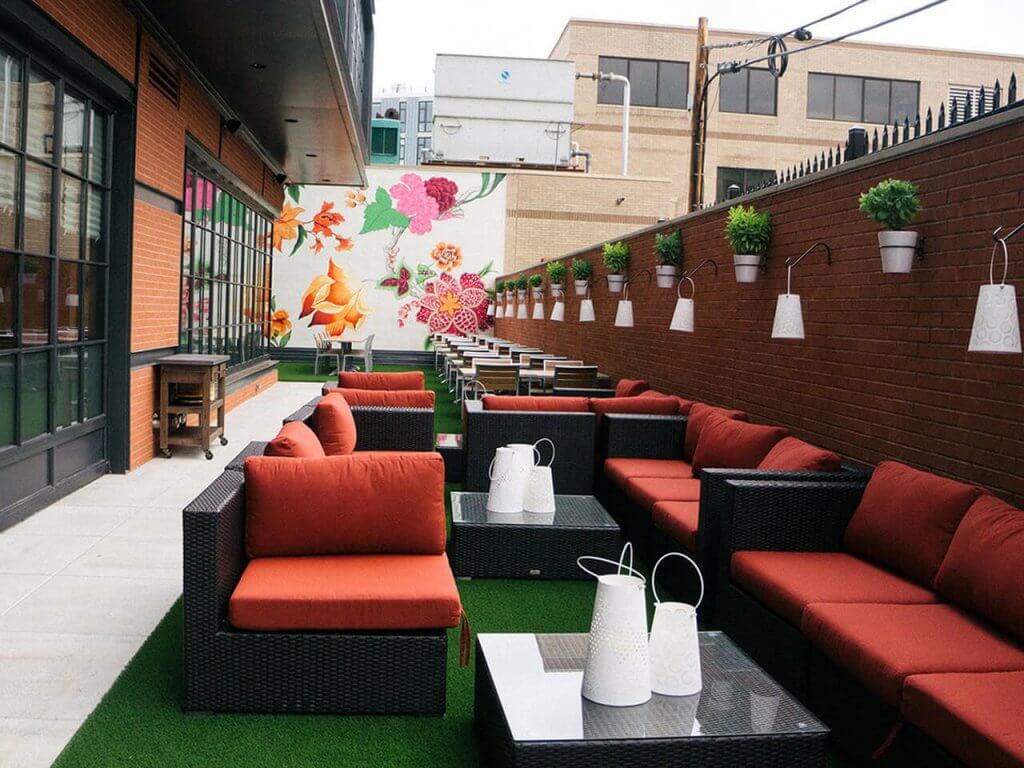 Custom Designed & Professionally Installed – Artificial Grass Lawns for Commercial Seating in VA, MD and DC.
Your synthetic lawn will serve as a gorgeous foundation for your outdoor dining area. Vibrant looking synthetic grass is a great backdrop to any style. Add romantic lighting, beautiful furniture, or even live entertainment to create the perfect outdoor dining experience for your clients.

A hyper-realistic synthetic lawn creates lovely ambiance for garden dining, and our artificial turf has the look and feel of a real grass lawn. This visual realistic look and tactile feel of real blades of grass ensures that the artificial grass makes for a highly functional and versatile blank canvas for your outdoor dining oasis.

Our artificial grass lawns are beautiful in their own right but our design experts will help you create a truly spectacular outdoor seating area. We can create one big expansive lawn or multiple outdoor dining rooms, intentionally separating different sections to create unique looks throughout the area. Which allows for the creation of different dining experiences. Even creating intimate settings with the installation of added synthetic living walls, realistic looking artificial planted gardens and more. If your restaurant focus is designed to be more family friendly we even offer playground turf solutions to safely entertain even the smallest of your dining patrons.

Here are just a few of the types of commercial venues that can benefit from our artificial grass lawn solutions:

Fine Dining
Casinos
Pub
Casual Restaurant
Food Court
Cafe
Cafeteria Outdoor Patio Seating
Bakery Shop Sidewalk Seating
Family Style Restaurant
Picnic in the Park
Midnight Diner
Outdoor Bar
Coffee House
Outdoor Grill
Sports Bar Outdoor Area
Mall Restaurants
Night Club
Tea parlor
Shopping Plaza Outdoor Dining Areas and More!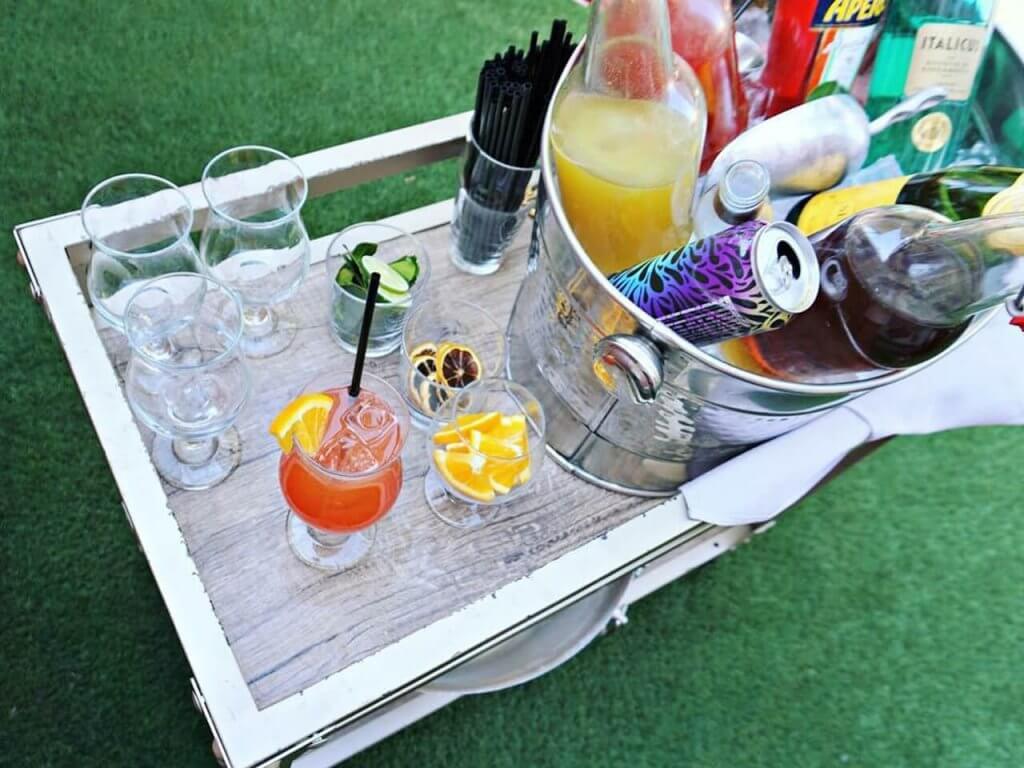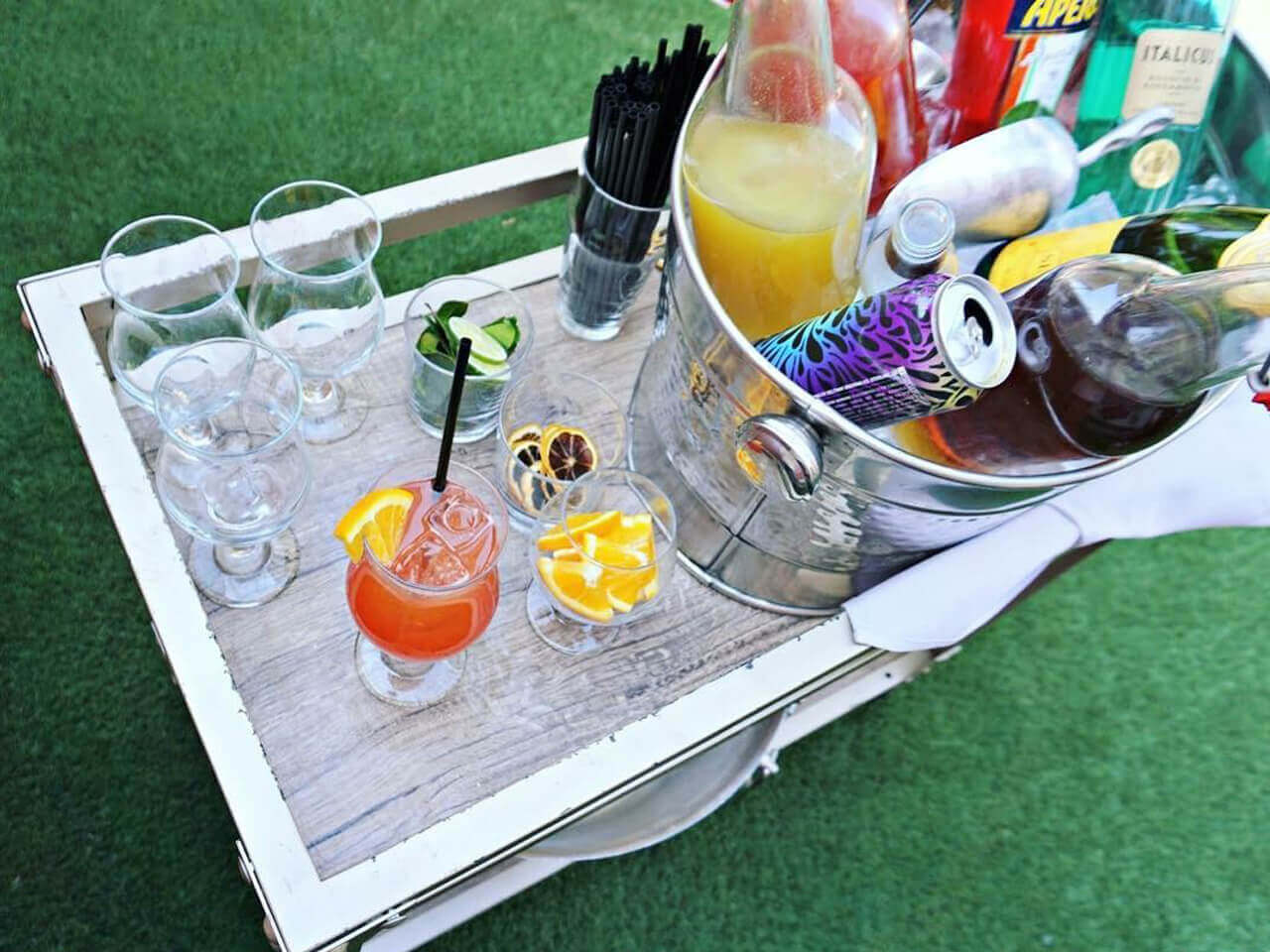 Low Maintenance and Long-Lasting Commercial Synthetic Lawn
Lasting for years and years, synthetic grass outdoor restaurant and patio lawns hold up well to foot traffic, spills and its even flame resistance. And flame resistance adds peace of mind, especially if you offer outdoor smoking for your clients, outdoor fireplaces, tableside candles or outdoor patio heaters.

Full sun isn't an issue either, as our line of artificial grass solutions feature cooling technology that allows your artificial lawn to stay cooler in the summer. And the sun rays won't fade out your beautiful green synthetic lawn because our artificial turf is specially designed to be UV fade resistant. Making this a perfect choice for your commercial outdoor seating space without any of the mess, upkeep or frustration found with dealing with sod.

Synthetic grass is perfect for creating an outdoor dining that requires little to no maintenance, looks great year round and holds up to heavy use.
SYNLawn Chesapeake Bay – Creating beautiful artificial lawns and outdoor seating areas, custom designed specifically for your space
Take your outdoor patio seating to the next level with a luxuriant lawn from SYNLawn Chesapeake Bay. Where our experts are well versed in the use and application of synthetic turf for commercial and outdoor dining areas. We can help you design the perfect outdoor lawn to revolutionize your client's outdoor dining experience. Contact us today to get started on creating your outdoor dining synthetic lawn.

Synthetic grass lawns for commercial use brings an easy low maintenance option for your indoor or outdoor space. Great for creating a lush garden feel for your diners to enjoy any time of the day or night. You can have the look of real grass without exposing your diners to grass-borne biting insects or allergens.
If you are looking for a commercial synthetic lawn for your restaurant, cafe, bar or other outdoor seating area in VA, MD or DC call us today! Now is the time to create a memorable outdoor dining space for the ultimate dining experience for your patrons.