Get your weekend back by installing an always green and beautiful artificial grass lawn in both your front yard and backyard! Low maintenance, makes this a weekend and back saver that you can enjoy for many years to come. The lawns stay forever green, no matter the season!
Front yard curb appeal
Make your neighbors envious with your always beautifully maintained lawn that is perfectly manicured, looking as if it's straight from the cover of the latest edition of the trendiest lifestyle magazine.
A beautiful lawn always adds extra value to your home, having a front lawn that pops with vibrant greens and lushness is sure to increase your home's curb appeal.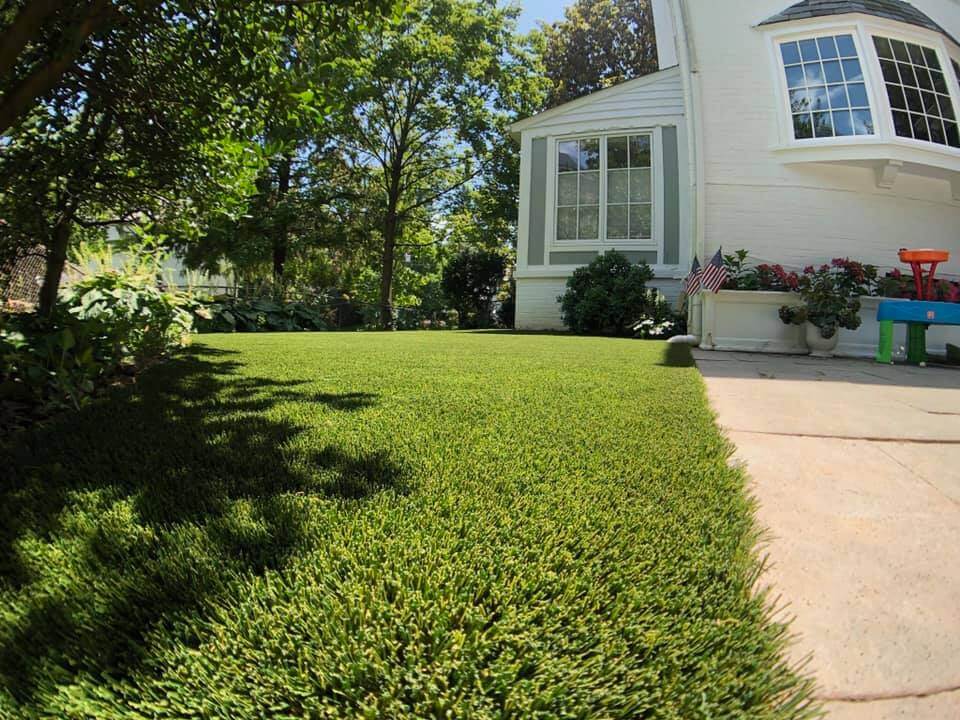 Backyard utility, multipurpose (kid and pet friendly)
Install a durable artificial grass lawn in your backyard and it will hold up to everything from rough play, to heavy foot traffic to hot summer days and cold winters. Our artificial grass is durable and designed to last, it will keep up with you and your family. Our synthetic grass is both kid playground and dog friendly.
Backyards can be an extension of your living area, beautify yours with a custom designed and installed multipurpose synthetic lawn.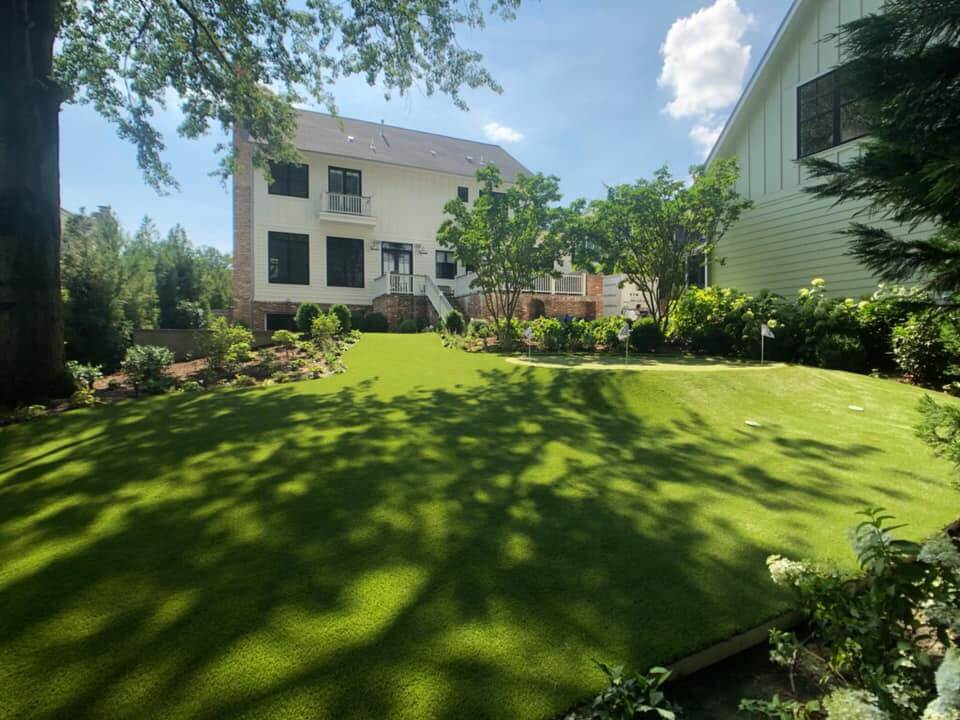 Budget friendly compared to traditional lawn
No more weekends spent trying to fix dead zones or brown spots, seeding or weeding the lawn. Save years of maintenance time, money AND water with a beautiful custom designed and installed artificial grass backyard lawn.
When you analyze how many hours you spend doing lawn care or paying for maintenance, how expensive fertilizer and weed treatments are, not to mention exposure to the harsh chemicals, fuel expenses for the lawn equipment and more.
Additionally the annual water savings alone might just save you enough money for a family vacation!
Check out our photo gallery for inspiration for your new synthetic grass lawn.
If you have any further questions, please give us a call on 443-376-6787 or send us an email and get a free consultation.