As of late, our lives have been drastically changed by the COVID-19 outbreak that has put a halt to the American way of life. First, SYNLawn Chesapeake Bay would like to send our condolences to the families that have been affected and to also send love and encouragement to our country's brave medical workers who are on the front lines battling this virus and saving lives.
We as a country, need to remain positive and also help out everyone by staying home as much as possible so we can stop this virus in its tracks. In dark times like these, our families and friends are what we can always count on to brighten our days and keep the hope alive.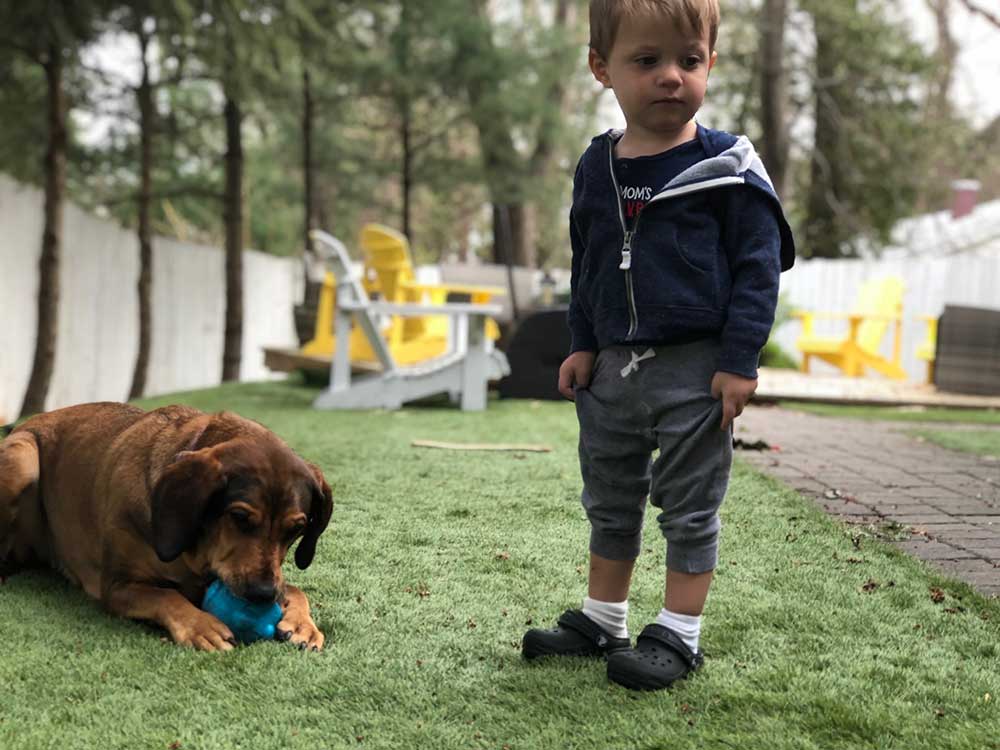 Kid and Dog Friendly!
With families having to stay home to stop the spread of this virus, being cooped up indoors can get old fast. SYNLawn Chesapeake Bay is an essential business and we are still installing our turf products in the Maryland, D.C, and Virginia areas.
Our artificial turf is a great way to spend this time outside in your backyard to enjoy the nice spring weather while social distancing from others. Our playground turf and dog grass allows kids and dogs to play safely in the backyard mud free. And parents no longer have to worry about cleaning up or maintaining a traditional lawn. All you have to do is just set up your outdoor furniture, playground, etc, and enjoy the outdoor time you get to spend with your family.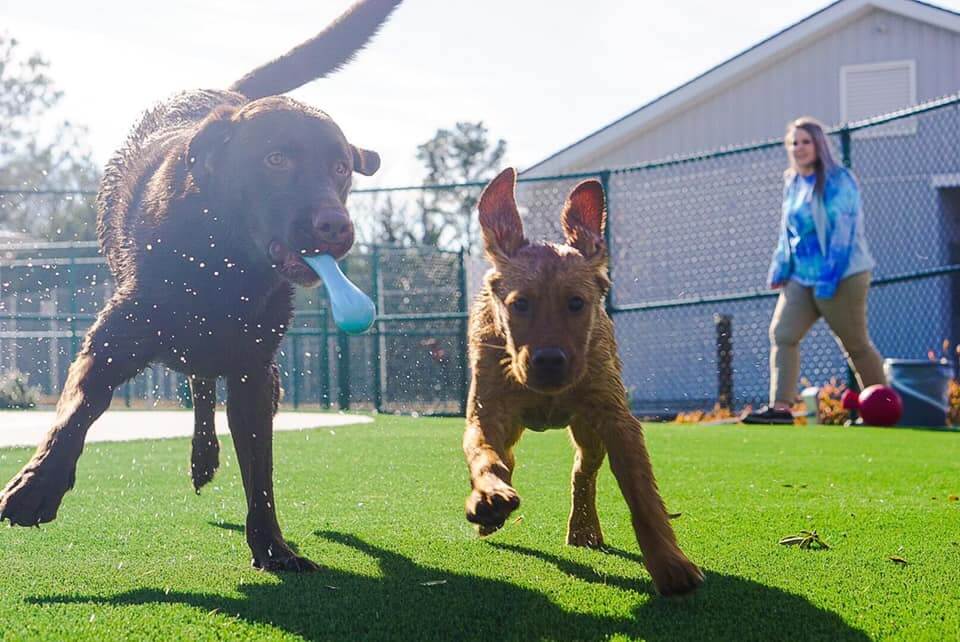 Picture taken at Holiday Barn Pet Resorts in Richmond, VA
Our team of artificial grass installers are continuing to take precautionary steps to disinfect and work at a distance so we can provide our customers with the same outstanding services we have continued to strive for in the past. We also care about our team and want to continue to help our workers with the means to support their families during these times.
If you would like to learn more about how SYNLawn Chesapeake Bay can help your family enjoy more outdoor fun during these trying times. Please contact us and ask for a complimentary free consultation.
The SYNLawn Chesapeake Bay Team.